What are the Different Nursing Home Administrator Jobs?
There are four different nursing home administrator jobs: individual counseling and intake evaluation, managing and organizing programs, supervising staff, and managing a budget. A nursing home administrator works in a nursing home, also known as a long-term care facility. These facilities are residential homes for people who are in need of support and assistance with daily tasks. Although they are commonly known as senior homes, residents can also have chronic physical or mental disabilities.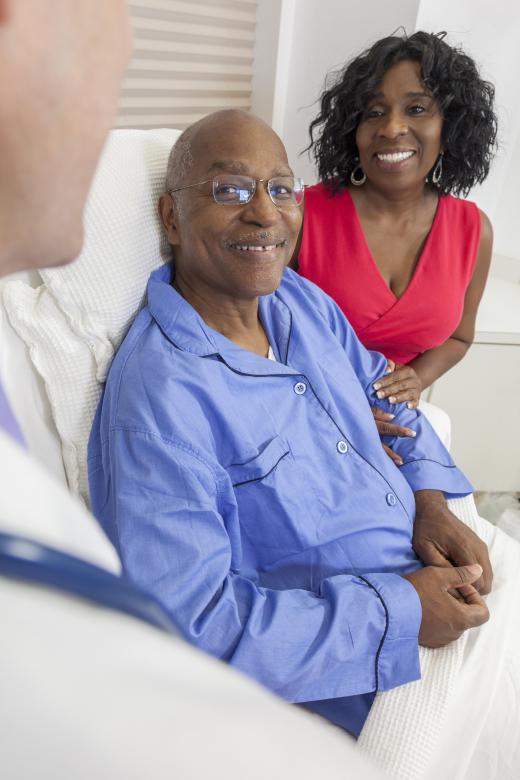 In order to qualify for nursing home administrator jobs, you will need to complete at least a bachelor's degree from an accredited university. The majority of nursing home administrators have a master's of business administration (MBA). Due to the combination of health services and administration requirements of this role, it is not uncommon for nurses to move into this career after gaining experience in a nursing home.
One of the most important nursing home administrator jobs is to provide individual counseling and intake evaluation. Clients are typically referred to long-term care through a hospital, social worker, or doctor. For some clients, the transition into a nursing home is a result of an injury or diminished mental clarity. Counseling and support is required to ease the anxiety for both the client and his or her family during this period.
One of the primary nursing home administrator jobs is to organize activities for the residents. Each day, the facility should offer a wide range of activities that are either physically, mentally, or creatively stimulating. The residents are often unable to leave the facility without assistance, and so it is the administrator's role to bring the energy of the broader community to the home. The most common way to achieve this goal is to hire recreation therapists, occupational therapists, and activity coordinators.
An important part of all nursing home administrator jobs is to manage staffing. This includes posting job descriptions, reviewing resumes, interviewing applicants, and hiring new staff. All nursing home staff must be trained on company policy, standards, procedures, and internal reporting requirements. The nursing home administrator is also responsible for discipline and termination of staff, should it become necessary.
Managing of the budget is a time-consuming task that forms part of the nursing home administrator's job. Income is limited to the number of rooms available for full-time residents. Expenses are related to the number of residents, level of care required, and any additional services provided. There are minimal standards of care that must be met and nursing homes are subject to inspection by government agencies to ensure that cost management measures are not at the expense of basic client services.


By: Yuri Arcurs

An elderly lady in a nursing home.

By: spotmatikphoto

Nursing home administrators need specialized empathy and listening skills when interacting with geriatric patients and their caregivers.