What Are the Different Methods of Scar Tissue Removal?
Depending upon several factors, there are various methods of scar tissue removal. For scar tissue on the surface of the skin, ointments and creams may be helpful. Scar tissue beneath the skin may require surgery. Scar tissue removal may also be done through laser techniques, including a procedure known as micro burning. A health care provider can determine the best method of removal, according to the type and location of the scar, and how much scar tissue is present.
Some scar removal creams are made with natural ingredients. Physicians may recommend these creams, as they are typically unlikely to cause adverse reactions. Some types of natural scar removal creams are meant to regenerate and repair healthy skin tissue, without the use of synthetic ingredients. Creams and ointments may be used to minimize the appearance of acne scars and scarring from burns or wounds. In most cases, however, creams and ointments are not the most effective method of deep scar tissue removal.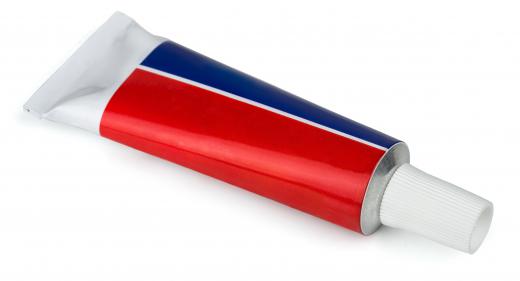 In addition to ointments and creams, vitamin E may be an effective method of getting scarring to disappear. Vitamin E can strengthen skin and help repair damage to skin tissue. Shae butter may also be used to help minimize the appearance of minor scarring.
For some people, massage therapy may be an option for scar tissue removal. Some medical experts believe massage therapy may also help reduce the risk of nerve impingement due to scar tissue formation. Deep scar tissue may also lead to pain and numbness in the affected area, which is why scar tissue massage may be beneficial for some individuals. In addition to massage, a therapist may apply heat, possibly from paraffin wax. It is recommended that only a professional massage therapist perform these techniques, and only under the supervision of a physician.
Dermatologists may perform a technique known as dermabrasion or dermaplaning to minimize the appearance of scarring. This method involves scraping the top layer of skin to allow healthy new skin tissue to form. Dermabrasion is typically recommended for facial scarring due to acne, but may also be effective for other areas of the body.
Keloid scars are made up of collagen and are raised above the skin. This type of scarring is generally fibrous and thick. Physicians may attempt to treat this type of scar with steroid injections. If this method fails, surgery may be an option.


Scar tissue.

By: Swapan

Steroid injections can help with keloid scar tissue.

By: Coprid

Ointments are helpful in minimizing the appearance of acne scars.

By: Artem Furman

Some people opt to have additional surgical procedures in an attempt to minimize their scars.