What are the Different Metal Fabrication Jobs? (with pictures)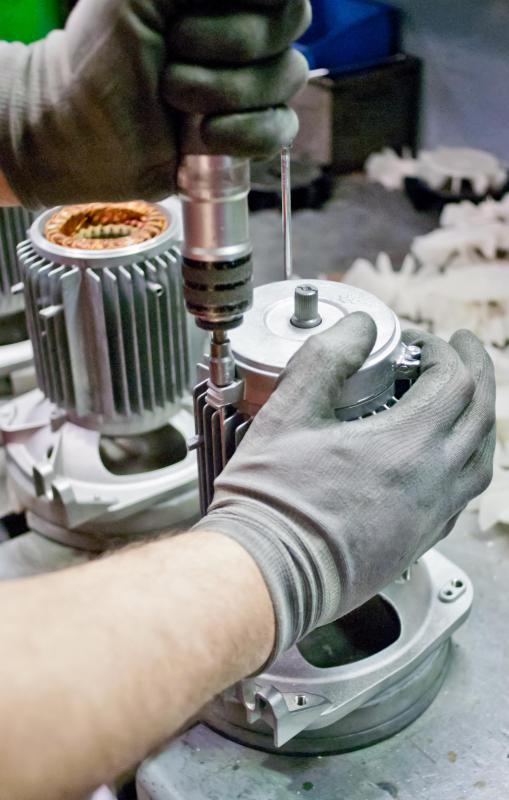 Metal fabrication is the process of cutting, welding, and forming metal pieces to create construction materials or finished products. Professionals might work on an assembly line, performing repetitive tasks in order to mass produce metal products. Others perform a wide range of tasks, creating and assembling furniture and other goods from raw materials. Many metal fabricators work with sheet metal that is used in the construction of buildings, barns, roofs, garages, and storage sheds. Most metal fabrication jobs are found in manufacturing plants, construction companies, and private repair shops.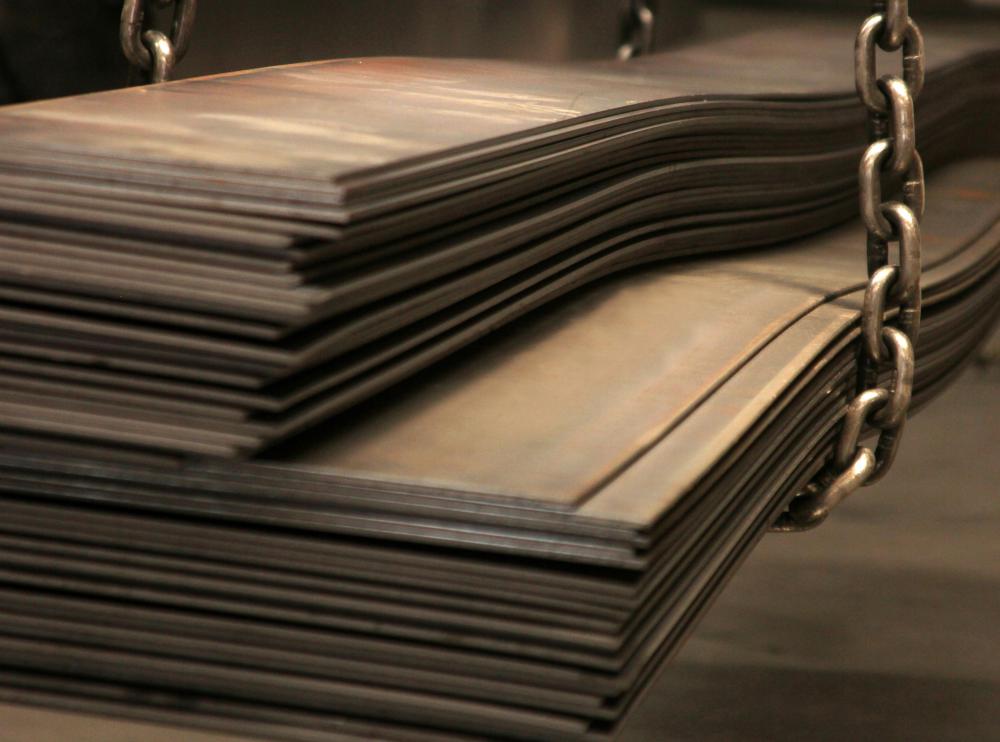 Many metal fabrication jobs are found at large industrial manufacturing plants, where individuals typically work on an assembly line to prepare metal parts and pieces. A worker may be responsible for cutting raw materials to a certain length, drilling holes for screws, welding or otherwise attaching pieces together, buffing and smoothing parts, or a number of other assembly line tasks. Many metal fabrication jobs in large, modern factories involve manipulating computer and robotic technology to make precise cuts, bends, and holes.
Metal fabrication jobs in smaller companies and many construction firms involve cutting and forming materials as well as assembling entire structures. Workers often read blueprints to determine the appropriate sizes and shapes for pieces of sheet metal, iron, and other construction materials, and form them accordingly. They frequently work in teams to put together structures on top of foundations, using a number of different hand and power tools to complete their tasks.
Highly skilled metal fabricators often find work with automobile or airplane construction and repair companies. Individuals might fill in rust spots, hammer out dents, and smooth car or airplane bodies to prepare them for painting. When rust or other damage is too severe to be fixed, a fabricator takes careful measurements and creates a replacement piece, which he or she then welds into place. Often, a fabricator is an expert at other aspects of car or airplane repair as well, and provides services such as general mechanic work and painting.
Individuals usually do not need extensive educational experience to obtain metal fabrication jobs, though some employers prefer to hire people who have completed two-year training programs at vocational schools or community colleges. Most new metal fabricators work as apprentices or assistants for a certain period of time, up to four or five years in some companies, learning the trade firsthand from experienced professionals. Once a fabricator has proven his or her skills and demonstrated a strong work ethic, he or she can begin working without supervision.
A fabricator is responsible for connecting various metal parts together to form a strong structure.

Sheet metal is used for many metal fabrication jobs.

Metal fabrication workers may use fly cutters, which are used for milling circular cuts and notches in metals.