What are the Different Kinds of Narcolepsy Medication?
While narcolepsy cannot be cured or completely controlled, several narcolepsy treatments now exist that can help those with narcolepsy achieve some control over their symptoms. In addition to recommending various lifestyle changes, many doctors now prescribe various types of narcolepsy medication to their patients. Because narcolepsy symptoms vary from patient to patient, the type of narcolepsy medication prescribed depends on the individual's symptoms. For some, stimulant drugs are prescribed to help them stay awake during the day, while others benefit from drugs that assist with nighttime sleep. Finally, antidepressant drugs may be prescribed to address other common narcolepsy symptoms.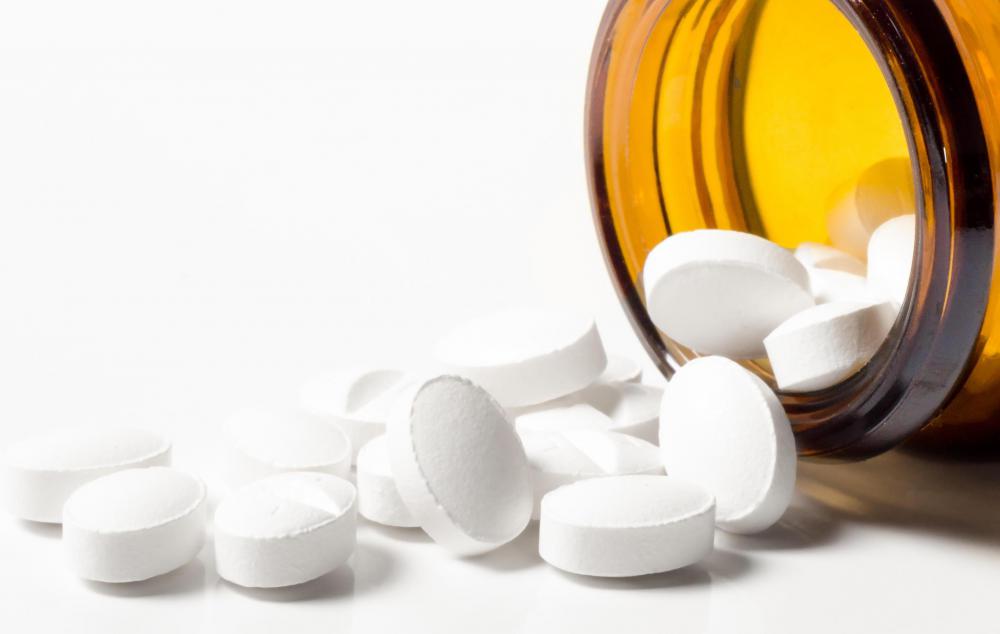 Narcolepsy is a sleep disorder that causes a strong desire to sleep in individuals who have the condition. The desire for sleep can be overwhelming, and someone with narcolepsy may fall asleep suddenly in all sorts of circumstances and settings. Other symptoms that accompany these short bouts of sleep include cataplexy, or loss of muscle control and tone, sleep paralysis, and hallucinations. While some people with narcolepsy can manage their symptoms by adhering to a specific sleep schedule and, in some cases, taking naps during the day, others require narcolepsy medication to manage their condition.
For many people with narcolepsy, staying awake during the day can be a serious problem. Stimulant drugs may be prescribed to prevent someone with narcolepsy from falling asleep during daylight hours. Some doctors will also prescribe antidepressants for narcolepsy, as they can help reduce cataplexy and sleep paralysis. Doctors may prescribe these drugs together as needed, though it may take time for patient and doctor to develop a narcolepsy medication regimen that both works to contain symptoms while causing minimal side effects.
Finally, some people with narcolepsy suffer from very bad nighttime sleep. For them, a doctor might prescribe a drug that improves sleep, such as hypnotic benzodiazepines or sodium oxybate, sold under the brand name of Xyrem®. Xyrem® was previously sold over the counter as GHB and used as both a recreational drug and as a body building supplement before coming under strict regulatory control in many countries and, for a period of time, completely outlawed in the United States. Due to its efficacy as a narcolepsy medication, however, the drug was eventually rebranded and is now available by prescription. While these drugs can have serious side effects, they can help a narcolepsy sufferer get the sleep that he or she needs.