What are the Different Journalist Jobs?
Journalist jobs span several different industries. A journalism degree develops skills in writing, researching, editing, interviewing and thinking. A journalist may work on television as a reporter or a news anchorperson. Journalists also write and edit for magazines, newspapers and online publications. Journalists' jobs also include copywriting in the advertising or public relations fields as well as working in music journalism.
A music journalist specializes in a type of music such as rock, pop, country or hip-hop. Music journalists interview musicians to write informative articles for print or web magazines. While some music journalists are also musicians, this isn't necessary as long as the journalist has an understanding of and a passion for music. Music journalist jobs are mainly freelance and focus on pitching and writing articles on musicians and the music industry. Music journalists may also prepare written copy for radio programs.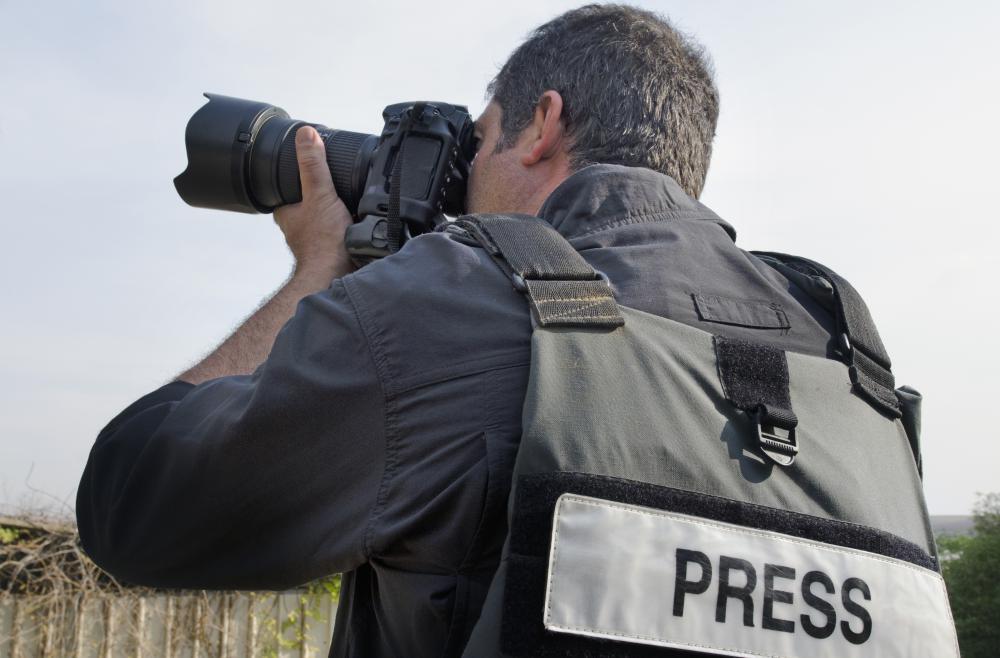 Copywriters write ad copy for advertising, marketing or public relations agencies. Copywriters may have a degree in advertising, English, communications or journalism. Journalists with skills in persuasive writing and interest in advertising may be a good fit for freelance or in-house ad agency work.
Many journalists work freelance writing articles for magazines, newspapers and online publications. Journalist jobs in magazine and newspaper industries also include full-time positions such as reporters and columnists. Reporters often cover a certain geographical area and write stories on newsworthy topics, while columnists usually specialize in one subject such as politics, gardening or entertainment. Journalists also review movies or books for magazine or newspaper entertainment sections. Copy editors, designers and photographers are also journalists.
Television reporters are often journalists — especially those who interview people on news programs. Television journalists may also be travel correspondents who spend much of their work time traveling nationally or internationally to report on breaking news stories. Other television journalists may work locally as reporters or may read the news as an anchorperson. Other journalist jobs in television include investigating products or service complaints on behalf of consumers or working on in-depth news stories.
Journalists may be employed full time or part time or may work freelance. After earning a journalism degree, aspiring journalists often try to get an internship at a newspaper or television station in order to gain experience for future journalist jobs. Entry-level journalists may work in different industries before choosing to specialize in one area.