What Are the Different Ideas for Making Shrimp Pizza?
Shrimp pizza can be a nutritious, delicious alternative to traditional pizza, and following a few easy tips will help your shrimp pizza turn out exceptionally well. Properly preparing the pizza dough is important. The size of the shrimp matters as does the pretopping preparation of the shrimp. The types of cheese and spices used can either enhance the flavor of the shrimp or overpower it. Finally, the temperature at which you cook your shrimp pizza will affect the taste and texture.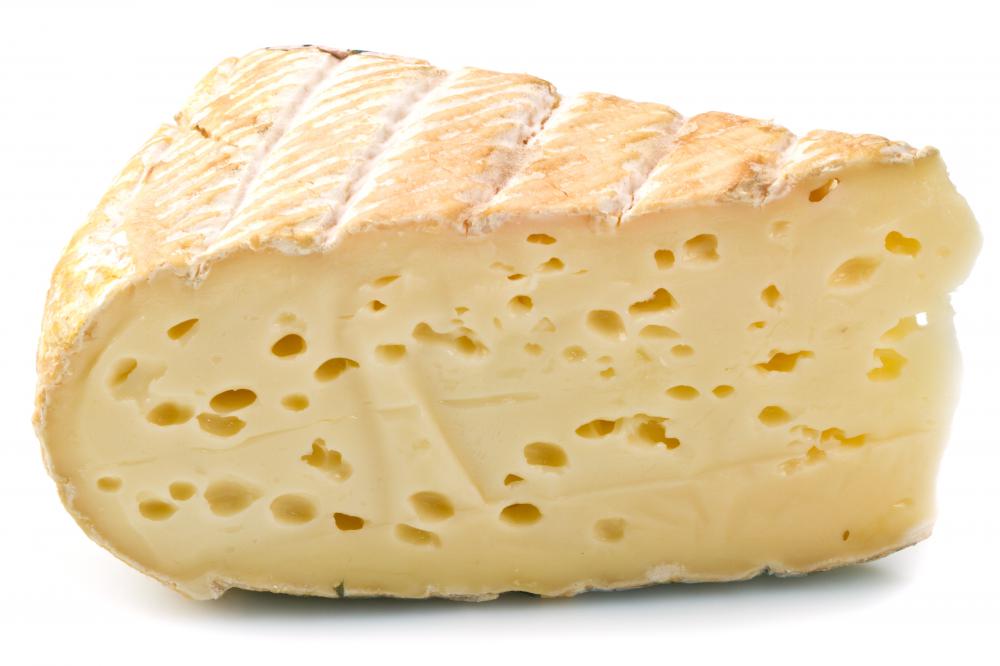 Top-quality pizza dough must always be used. It can often be found in area bakeries, or it can be prepared at home. Shrimp can tend to be heavy and moist, so the dough should be kept on the thicker side. Generally, it should be no less than 0.5 inches (1.3 cm) thick. Before the toppings are added, the dough should be brushed lightly with olive oil to help prevent it from becoming soggy.
Medium-sized shrimp are best for pizza. If the shrimp are too large, they might not cook properly, and if they are too small, they will shrink in size and flavor, getting lost among the other ingredients. Before placing the shrimp on the pizza, they should be seared quickly in olive oil. This will seal in the flavor and allow the shrimp to cook more evenly. They should not be seared for more than a minute, or they may be overcooked and turn out to be tough and rubbery on top of the pizza.
The toppings are important when making a shrimp pizza. It is best to avoid traditional red pizza sauce as the flavor might overpower the shrimp. Instead, olive oil or pesto-based sauces tend to work better. Using cheese is a personal preference, but fontina or mozzarella are more likely to complement the flavor of the shrimp.
Spices that will bring out the flavor of shrimp pizza include fresh basil, garlic, parsley, and thyme. For additional toppings, it is best to choose vegetables, such as broccoli, green peppers, or mushrooms. Heavier meat toppings, like pepperoni or sausage, can drown out the flavor of the shrimp. If onions are used on the shrimp pizza, it is best to go with those that have a lighter, sweeter flavor, such as Vidalia or Bermuda onions.
Finally, like most pizza, shrimp pizza is best cooked quickly in a very hot oven. Most people don't have wood-fired ovens at home, so certain accommodations are necessary to simulate the temperature as closely as possible. The oven should be set to its highest temperature, which is generally 550°F (about 228°C). Placing the pizza on a pizza stone will help accentuate and distribute the heat. The pizza should be removed from the oven when the cheese is melted, the shrimp is pink, and the crust is lightly browned.