What are the Different Foreman Jobs?
Foreman jobs are positions typically held in blue-collar industries such as construction and manufacturing. In many ways, foremen are the equivalent of middle-management in corporate industries. Foremen are typically responsible for overseeing a group of workers and reporting to management, and thus foreman jobs may be higher paying than entry-level craft force or floor workers. Unlike other industries, construction and manufacturing companies typically consider experience in the field as more important than formal education or training when filling foreman positions.
In some companies, foreman jobs are considered job advancement and may be awarded to employees who have taken some type of continuing education classes. Whether these classes are offered through the company or are taken through an association or other accredited facility is up to the individual company. Depending on the industry, foreman jobs may mean a raise in pay in exchange for added responsibility.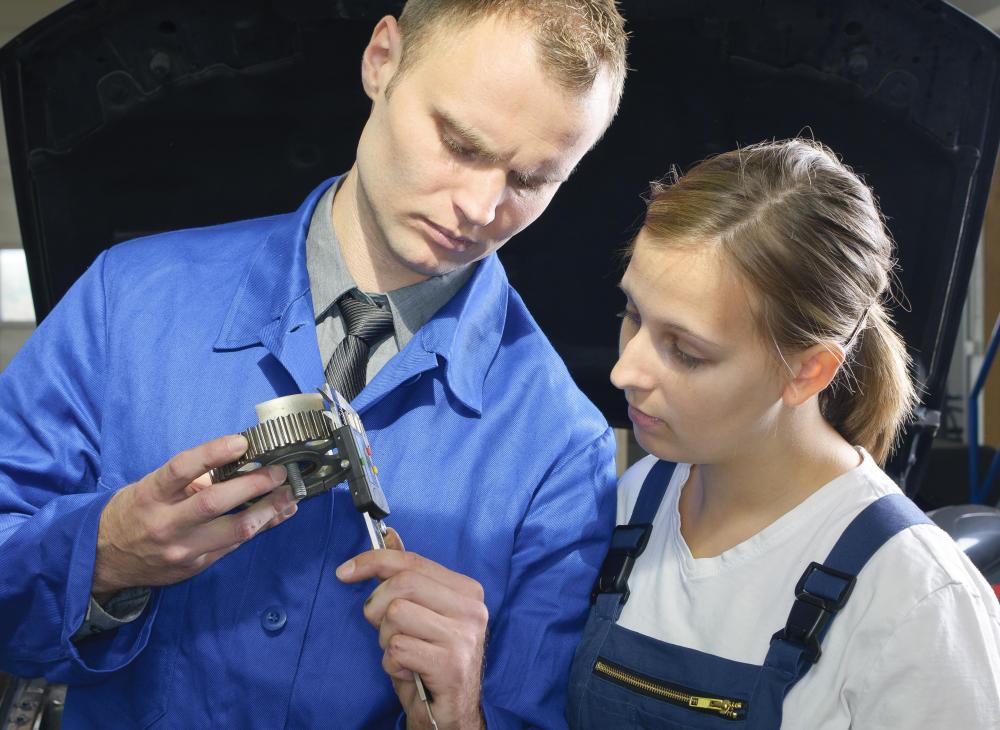 Some of the responsibilities associated with foreman jobs might include keeping track of employees' time sheets, completing paperwork, and conferring with managers regarding production, schedules, manpower, and employee performance. Foreman are often responsible for assigning tasks to their company's general workforce based on direction from managers and overseeing a job from start to completion. Foremen are often require a knowledge of occupational safety as well, since a foreman is usually responsible for enforcing day to day workplace safety.
In many industries, a foreman reports to an individual of higher seniority, sometimes a superintendent or perhaps salaried managers. Foreman jobs are typically paid by hourly reimbursement rather than salary, but foreman may have added job benefits like additional vacation days or sick days that other hourly employees do not have. In some industries, foreman jobs may be salaried positions and have additional room for advancement to higher paying positions, such as superintendent.
Industries where the foreman/superintendent hierarchy is often in place are commercial and residential construction, concrete, electrical, machine shops, and manufacturing. While many industries do not require additional education, but rather on-the-job experience, some industries do look for individuals with specific career training or additional certification. Union jobs may also have similar tiers of employment, but foreman jobs are often available only after journeyman status is achieved.
The best way to learn about foreman jobs in specific fields is to speak directly to human resources or hiring managers within specific industries. Keep in mind that even within the same industry, each company has different advancement opportunities for employees. Some companies prefer to hire their foreman from within the company while others may prefer to hire someone outside the company who have experience in the same field.
By: Monkey Business

Foremen often oversee a group of blue-collar workers.

By: ndoeljindoel

Large manufacturers typically have foreman, who oversee other employees.

By: runzelkorn

Foremen are often responsible for hiring and training employees.