What are the Different Data Architect Jobs?
There are four different types of data architect jobs: design, implementation, customization, and support. A data architect is someone who is responsible for reviewing the structure of data and designing the data infrastructure. Information technology architecture is the organization of a system of data, relationships and the rules that govern the behavior of the computer system.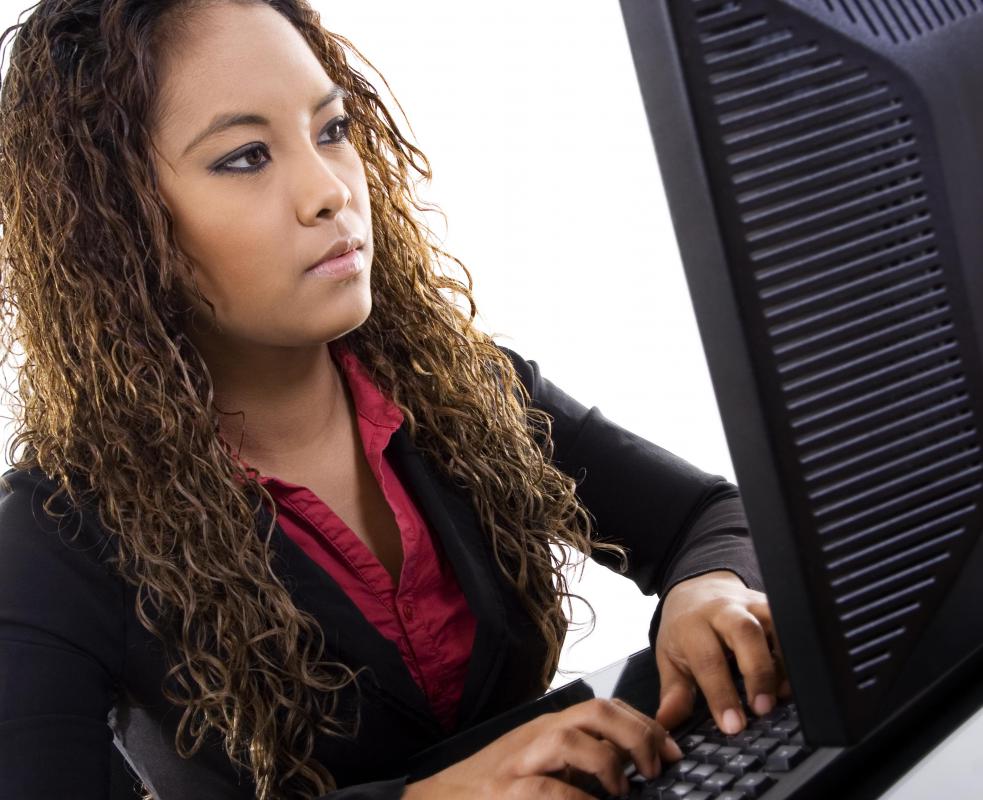 System design is a major component of data architect jobs. In this role, a data architect is also known as a data modeler. This skill set is required for large, database driven systems. In the design role, the data architect must identify the key tables in a relational database system. Poor design has a negative impact on system performance, reporting and processing limitations.
The implementation of an enterprise resource planning (ERP) system requires at least one full-time data architect. Systems that have multiple modules or functional areas are built on top of relational databases. These databases must be custom designed for each installation. In addition, ERP systems require at least three instances or versions. The production, quality assurance, development and reporting instances all require different architecture and must be maintained by a data architect.
Customization of data architecture is very common, as very few standard solutions meet the required needs of the organization. The structure may need to be adjusted when there are programming changes, patches, upgrades or a modification to the physical hardware. Many firms also have data architects optimize the database structure for their interactive websites or content management solutions.
Ongoing support is required to maintenance any complex data structure. Any changes to the underlying technology structure or the way the system is programmed to interact with the database tables may require corrections by the data architect. It is important to realize that data architect jobs require a high degree of skill and an understanding of the impact of business requirements on technology structure.
In order to quality for different data architect jobs, you must have an undergraduate degree in computer science, data modeling, statistics or mathematics. In addition, specialized training in data modeling, system optimization techniques and the most common ERP solutions is necessary. Several data modeling and structure management software tools are widely used by data architects.
The growth of business warehouse and business intelligence tools has generated an increased need for data architects. A business warehouse or intelligence system is strictly used to generate customized reports, data cubes and information to answer specific business questions. Companies typically start to explore these solutions as their business system becomes more stable and users are now comfortable looking for information that is more detailed.
Ongoing technical support is required to maintain a complex data infrastructure.

System design is a major component of data architect jobs.