What are the Different Cardiology Jobs?
Cardiology involves the study, diagnosis, and treatment of various types of heart problems, including heart failure, coronary artery disease, and cardiac arrest. Professionals who work in cardiology jobs may treat patients with ongoing heart problems or perform emergency services for people with sudden life-threatening conditions. There are many different types of cardiology jobs available, each with specific educational and training requirements. An individual may choose to become a cardiovascular technologist, a cardiac nurse, a cardiologist, or a surgeon. Cardiology professionals usually work as a team to make diagnoses, conduct medical tests and procedures, and provide the best care possible for their patients.
Cardiovascular technologists are highly skilled workers who operate medical testing equipment and help analyze the results. They may conduct sonograms, electrocardiograms, ultrasounds, or a number of other procedures that allow doctors to make better diagnoses. Most hospitals and clinics require prospective cardiovascular technologists to hold at least associate degrees from accredited institutions, obtain certification from a state or national board, and work as assistants for up to two years.
Many knowledgeable registered nurses choose to pursue advanced practice credentials and obtain cardiology jobs, where they provide expert care to patients with heart health problems. Cardiac and cardiovascular nurses help physicians make diagnoses, arrange for surgeries and other medical procedures, and provide aftercare to patients. Individuals who have undergone heart surgery rely on nurses to carefully monitor their progress and keep them as comfortable as possible. Nurses frequently provide rehabilitative and educational services to people after their procedures so they can make quick recoveries and learn how to prevent future problems. Most nurses enter the field by completing four-year bachelor's programs in nursing, two-year clinical specialist master's programs, internships, and comprehensive licensing examinations.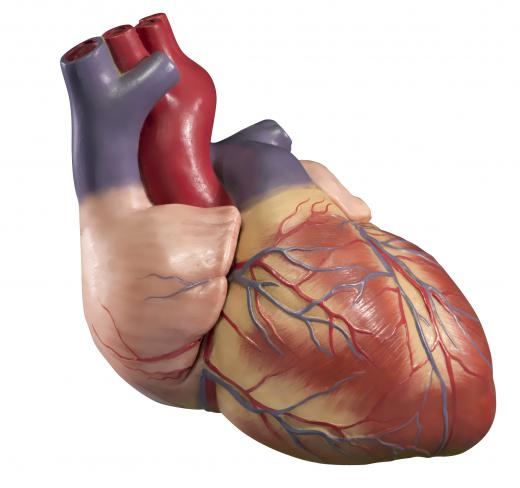 Cardiologists are physicians who have extensive knowledge of the structure and function of the human heart and blood vessels. They interpret findings from medical tests and conduct physical examinations, making diagnoses and arranging for appropriate treatment. It can be very difficult and time consuming to become a cardiologist, as a professional must complete a bachelor's program, at least four years of medical school, and spend up to five years in an internal medicine residency. Extensive licensing examinations and ongoing refresher courses are usually required for doctors to receive and maintain their credentials to work in cardiology jobs.
Surgeons who hold cardiology jobs perform some of the most delicate and dangerous procedures of all working medical professionals. They operate on hearts, major blood vessels, veins, and arteries in both emergency and non-emergency procedures. Since cardiac surgery is such a complex, sensitive line of work, prospective surgeons must usually complete eight years of post-secondary education, five to seven years in a general surgery residency, and up to three more years in a cardiac surgery residency to become qualified. In addition, they are typically required to pass a series of very difficult certification and licensing exams.
AS FEATURED ON:
AS FEATURED ON:

By: forestpath

Cardiology involves the study of heart problems.

By: werbefoto-burger.ch

Cardiologists have extensive knowledge of the structure and function of the human heart.

By: RTimages

Cardiovascular technologists may conduct electrocardiograms to help doctors make a better diagnosis.

By: sudok1

Skilled surgeons carry out cardiovascular operations such as heart transplants and bypass surgery.

By: michaeljung

Nurses frequently provide rehabilitative services to cardiology patients following their heart procedures.

By: hriana

Pain that travels throughout the chest may be a sign of coronary artery disease.