What are the Different Agricultural Engineering Jobs?
Agricultural engineering jobs can be found in almost any country around the world and in a variety of sectors, both private and public. An agricultural engineer applies engineering principles to the food and agricultural industries. She works to make farming easier, more efficient, and more profitable through the design and development of new agricultural machinery and through innovations in water and soil conservation.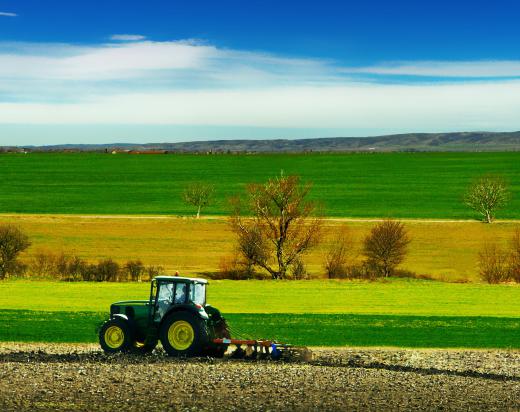 For someone looking at the various agricultural engineering jobs, a wide range of jobs can be found. For example, some agricultural engineers focus on power systems and the design of machinery. They may develop new machines for farmers, design irrigation systems, and enhance power systems, such as hydraulic power. This group of engineers usually has a strong interest in how crops are handled and how those crops grow. Many times, they are employed by firms that manufacture agricultural machines and equipment.
Other agricultural engineering jobs are centered on the environment and structures used in agriculture. Soil and water conservation are often important to farmers; consequently, these issues are also important to agricultural engineers. Other environmental issues that affect agriculture, and therefore involve agriculture engineers, include flood control issues, reclamation projects, and soil erosion. In addition, these agricultural engineers may design structures, such as barns, garages, or other buildings used for growing crops, storing the harvested crops, and raising livestock.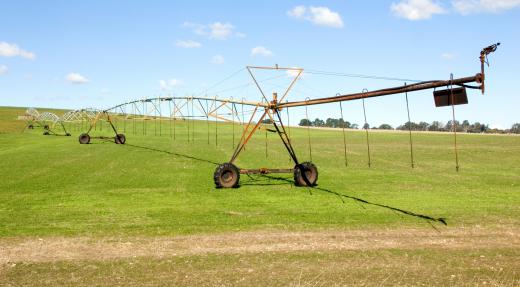 Many agricultural engineering jobs are based on the specialized study of bioprocessing and food engineering. For example, an agricultural engineer can analyze and develop substitutes for agricultural by-products. They may also work to develop new or enhanced processes for drying products or for storing products over an extended period of time. They can design and manage systems for food products, as well. Through their work the food can move from the farm to the consumer's table.
Some agricultural engineering jobs are focused on research. The options are limitless in the research sector and jobs are typically found at prestigious universities across the globe. Research projects range from land and water engineering to energy in agriculture, to postharvest technology to management engineering. Some agricultural engineers are employed to handle management duties, while other focus only on financial or legal consulting regarding various agricultural systems, machinery, or agricultural subject matter.
Agricultural engineering jobs can be found with agricultural firms, consulting firms, corporations, and a wide range of government agencies. There are various networking and career help sites that work to help agricultural engineers find the perfect job. Luckily, the agricultural engineering jobs that are available to people with the appropriate degree and work experience are quite numerous.


By: JOsh moates

Agricultural engineering makes farming easier and more profitable.

By: Valcho

An agricultural engineer might design or improve tractors.

By: goodluz

An agricultural engineer may focus on the environmental side of developing crops.

By: Phillip Minnis

An agricultural engineer may help design a more efficient irrigation system.