What are the Dangers of Liposuction?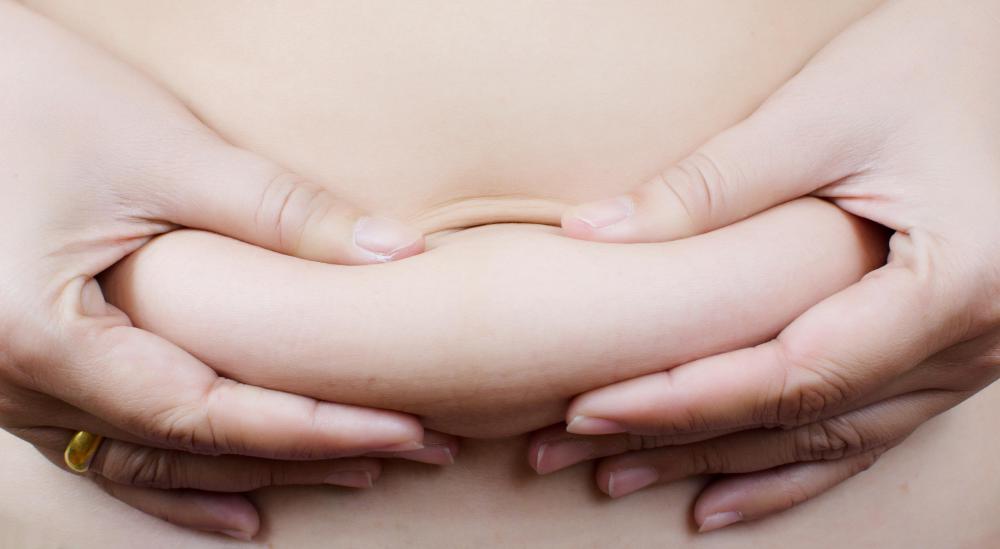 Liposuction is a form of cosmetic surgery used to remove fat and contour specific areas of the body using a suction technique. As with any surgery, there are dangers of liposuction, ranging from common side effects to rare and life threatening risks. Understanding these dangers and the likelihood of their occurrence is an important part of making an informed medical decision about getting liposuction. Dangers of liposuction include shock, infection, fat embolism, and blood clots, among others. Soft tissue, nerve, or organ damage can also occur.
The most common liposuction side effects are swelling and mild bruising. Irregularities in healing, uneven fat removal, and skin with poor elasticity can result in asymmetry, however. Asymmetry is the appearance of lumpy or wavy areas in or around the treatment site. During the healing process, uneven swelling can give the appearance of asymmetry but is not permanent. True asymmetry is permanent, and while it is one of the dangers of liposuction, it is only cosmetic and does not affect physical health.
Fluid levels in the body have a tremendous impact on the outcome of liposuction. In terms of the dangers of liposuction, a drop in fluid levels can cause shock, while increases cause fluid overload. Drastic changes in fluid levels create strain on vital organs such as the kidneys and heart. As such, shock and overload can lead to life threatening dangers. The larger the area or the more numerous the injection points, the higher the chance of liposuction risks to vital organs due to fluid level shifts.
The human body responds to invasive procedures in a variety of ways. Any time the internal workings of the body are invaded, the risk of unforeseen damage increases. Fat embolisms and seromas are examples of such dangers of liposuction. Seromas are small pockets of fluid that develop under the skin and require draining. Fat embolisms are bits of loose fat that break away after surgery and float through the body. Seromas are a mild side effect while fat embolisms can be life threatening if they travel to the lungs or brain.
Infections are an inherent risk of any surgical procedure. Strep and staph infections are not uncommon, especially since liposuction involves opening the skin and exposing it to germs. Likewise, internal bleeding, blood clots, and the risk of nerve damage are also inherent risks to any surgery. In preparing for liposuction, patients should understand the risks of these complications, how to avoid them, and what signs to watch for should they occur.
Dangers of liposuction to remove excess fat include shock, infection and embolisms.

Certain types of undergarments can be worn to lend a sleek appearance to a flabby stomach in lieu of liposuction.

Doctors should create a sterile field before liposuction, in order to reduce the risk of infection.