What are the Common Side Effects of Atenolol?
The side effects of atenolol are rare and usually mild. For the most part, they are also transient and do not require medical treatment. Though side effects don't affect most patients, there are several reported issues that have arisen from taking the drug. Patients on atenolol who do experience side effects typically feel the impact on the digestive system, brain, or blood flow.
Common side effects of atenolol include distress to the digestive system. This can include diarrhea, constipation, and cramps in the abdomen. Some patients experience a sudden increase in weight.
Atenolol can also have an effect on the brain. Patients may experience memory loss, confusion, and depression. Insomnia, vertigo, and light-headedness are also possible. Some individuals on the drug may experience an increase in dreams.
Other common side effects of atenolol include fatigue, nausea, fever, and impotence. Some patients may also experience low blood pressure and a slow heart rate. Numbness, tingling, a sore throat, and cold limbs are among other rare side effects.
Previous conditions can cause adverse atenolol side effects in some patients. Individuals with emphysema, asthma, or chronic bronchitis may have additional trouble breathing as a result of taking the drug. Those who have coronary artery disease can aggravate angina and even have a heart attack if they stop taking atenolol too abruptly. In these cases, doctors usually advise phasing out the drug over a period of many weeks.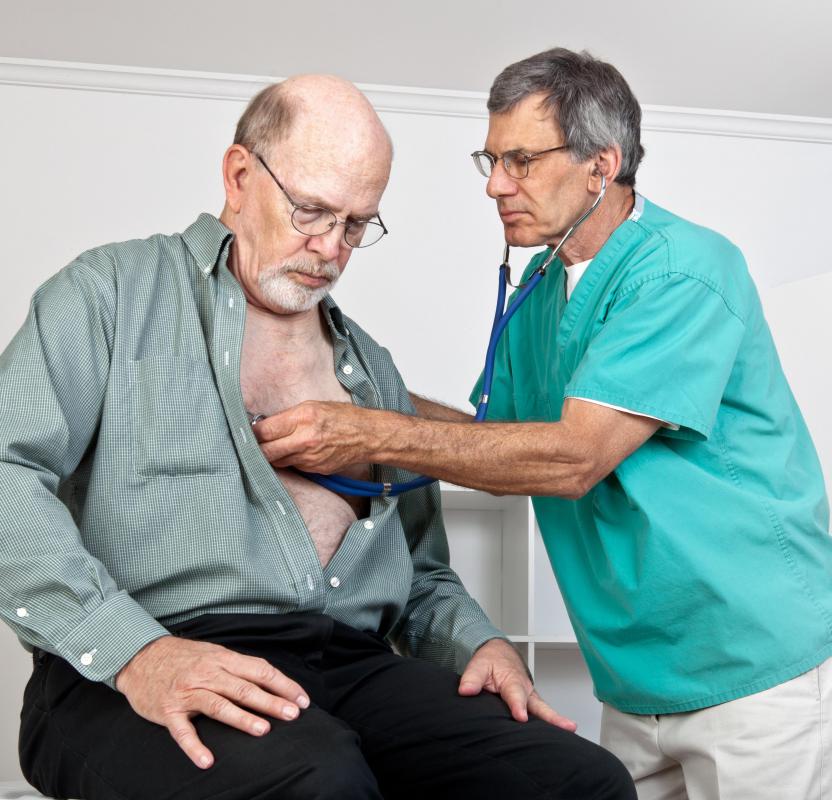 As atenolol lowers the strength of contractions in the heart muscle, it could cause trouble for patients who already have a slow heart rate. Those with an irregular heart beat may also notice an affect from taking the drug. Patients with psoriasis have also reported aggravation of their symptoms while on atenolol.
The most severe possible side effects of atenolol come as a result of an allergy to the drug. Hives, itching and a rash are all common signs of an allergic reaction. Patients with an allergy to atenolol may also have breathing troubles, difficulty swallowing, wheezing, or have random swelling. These kinds of side effects require immediate medical attention.
As there are so many potential side effects from taking atenolol, patients are often advised to be especially vigilant while taking the drug. There may be several more conditions caused by the drug that have not been widely reported or even reported at all. For that reason, individuals should report any symptom that does not seem right which appears after they have begun to take the drug.
Nausea is a common side effect of atenolol.

Low blood pressure can be a side effect of Atenolol.

Some patients may experience a slower heart rate as a side effect of atenolol.