What are the Common Lorazepam Side Effects?
Many people who take lorazepam, an anti-anxiety medication, do not experience side effects. In some cases, though, common lorazepam side effects include dizziness, a headache, or weakness. More serious lorazepam side effects include changes in mood or memory loss. Some people may also experience an allergic reaction to the medication.
Lorazepam may be prescribed to a patient who suffers from anxiety. The medication may heighten the way gamma-aminobutyric acid, or GABA, affects the brain, calming a person's nerves and reducing signs of anxiety. Patients who suffer from nausea after receiving chemotherapy, experience insomnia, or go through alcohol withdrawal may also benefit from lorazepam.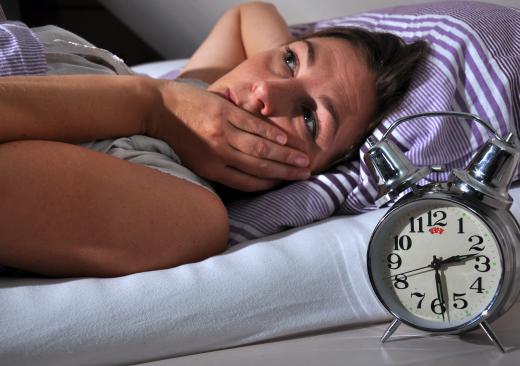 The most common lorazepam side effects are mild. They include drowsiness or sedation, which affects about 16 percent of patients, as well as dizziness and a feeling of unsteadiness. Some patients may experience depression or trouble sleeping when they take lorazepam.
Other common but mild lorazepam side effects include constipation, nausea, or a change in urination. A person may have trouble urinating or feel the need to urinate often. She may experience a change in appetite and sex drive as well.
While lorazepam side effects usually resolve on their own if they do occur, a patient should inform her doctor if they continue or interfere with her daily life. Her doctor may alter the dose of medication or switch her medication. If the patient experiences any severe side effects, she should contact her doctor immediately.
Serious side effects of lorazepam include a fever, jaundiced skin and eyes, and tremors. Some people may have a change in gait and begin to walk with a shuffle. Other serious lorazepam side effects include trouble breathing and a rash.
Signs of an allergic reaction to lorazepam include trouble breathing, facial swelling, and tightness in the chest. A patient should tell his doctor of any allergies he has before being prescribed the medication to cut down on the risk of an allergic reaction. He should also let his doctor know about any other medications he is taking, including vitamins and over-the-counter medicines, to reduce the risk of a drug interaction.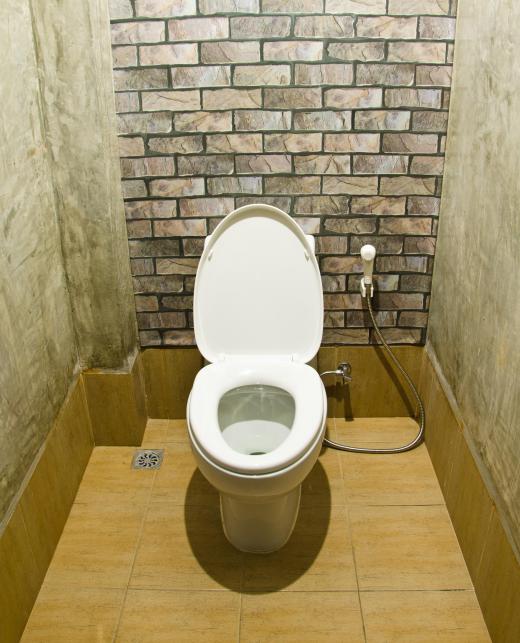 In some cases, a person will develop a dependency on lorazepam, especially after long-term use. When she discontinues use of the drug, she may suffer side effects, particularly if she does not wean herself off the drug and stops taking it suddenly. Effects of sudden discontinuation of lorazepam include tremors, seizures, and muscle cramps.
AS FEATURED ON:
AS FEATURED ON:

By: Dan Race

Lorazepam might be used by those dealing with insomnia.

By: jedi-master

A headache is one possible side effect of lorazepam.

By: michaeljung

Nausea is one possible side effect lorazepam.

By: Chatchai

Common side effects of lorazepam include constipation and trouble urinating.

By: Photographee.eu

Taking lorazepam and alcohol can result in a life-threatening condition.