What Are the Common Causes of Flaky Face Skin?
Common causes of flaky face skin include eczema, excessive dryness, and allergic reactions. In addition, certain cosmetics containing exfoliating agents can contribute to flaky face skin. Although flaky skin can appear on the face, it can also present itself on other parts of the body, such as the arms, legs and hands. Flaky face skin is sometimes accompanied by irritation and itching. When eczema is the cause, other parts of the body are generally affected as well, and include the arms, lower back, hands, and legs.
Sunburn can also cause flaky face skin. This typically develops a few days after the sunburn has occurred and is generally referred to as peeling. To help prevent flaky face skin due to sun exposure, a gentle moisturizer should be applied, which should reduce flaking and soothe irritated skin. It is important to use sunscreen and limit facial sun exposure because permanent skin damage can occur, resulting in discoloration, freckling, and uneven pigmentation.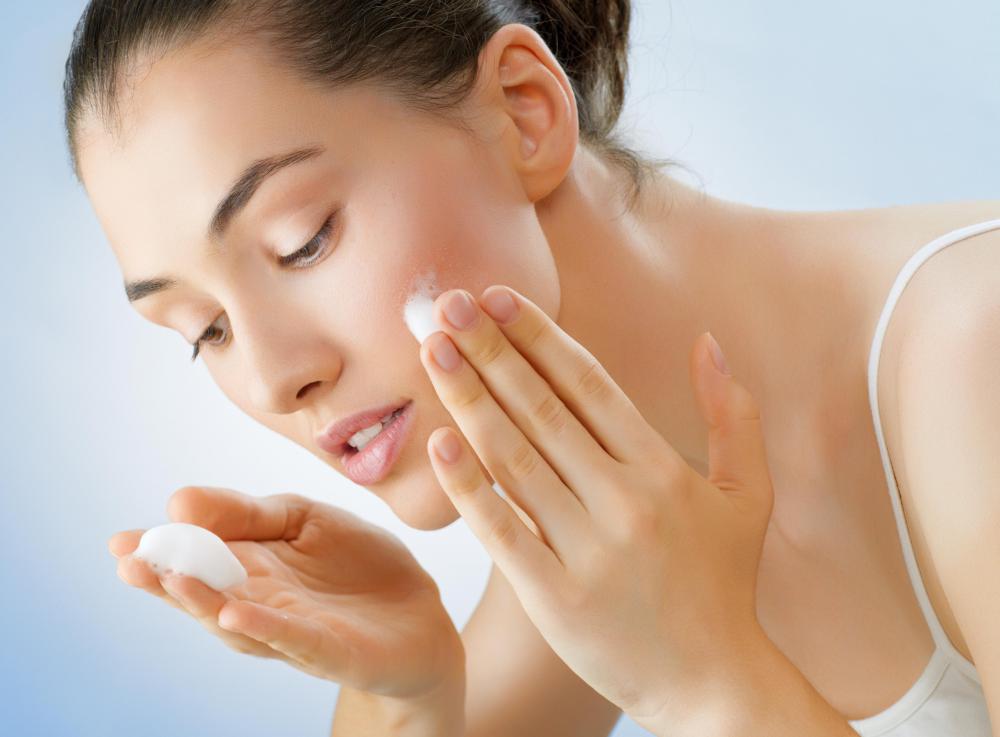 Symptoms of flaky skin can mimic dandruff. The flakes are often small and slough off easily. In addition, treatment for flaky face skin includes replacing moisture with hydrating creams, using mild soaps to discourage irritation, and limiting sun exposure. When flaky face skin is the result of eczema or psoriasis, the physician will evaluation the condition to determine the best option for treating the symptoms. Common treatments for eczema include topical or oral corticosteroid medications, antihistamines, and immune-suppressant medication.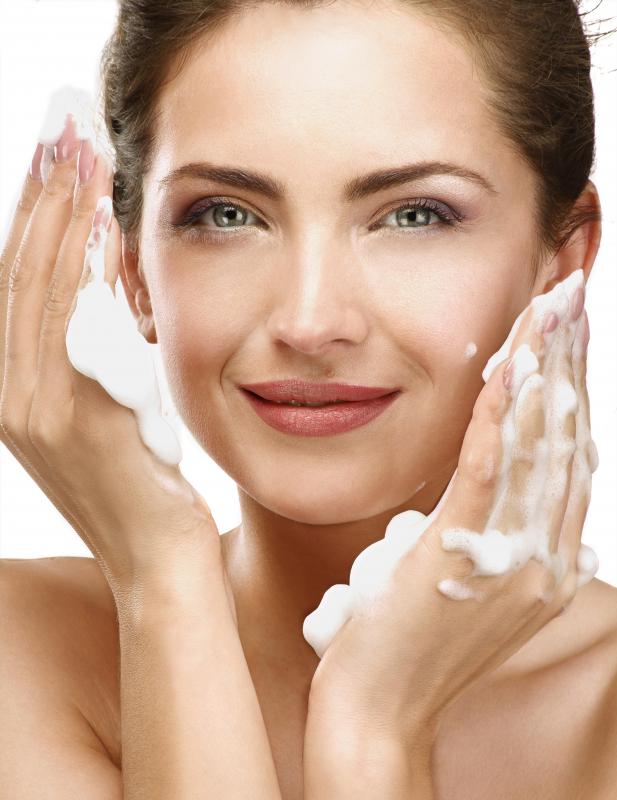 Exfoliation can be helpful in relieving the effects of flaky face skin. This can be done by applying a gentle facial cleanser to a washcloth and gently scrubbing away the flakes. This will freshen the appearance of the face, and if followed by an application of moisturizer, will discourage future flaking. Commercial facial scrubs typically contain small beads or other abrasive particles that, when rubbed into the face, slough off flaky skin.
Occasionally, flaky facial skin can be caused by an allergic reaction to cosmetics, foods, or medications. This type of flakiness is sometimes accompanied by redness, inflammation and irritation. Treatment for an allergic facial reaction includes taking antihistamines or anti-inflammatory medications and sometimes using a topical corticosteroid cream to reduce swelling and redness. In addition, applying a hypoallergenic moisturizer may help discourage dryness and resultant flaking. When flaky skin persists, visiting a dermatologist may be prudent.
Using a facial cleanser with a washcloth can help eliminate flaky skin.

To prevent flaky face skin due to sun exposure, a gentle moisturizer should be applied.

Hydrating creams can be helpful for treating flaky face skin.

Some facial cleansers can be extremely drying to skin, so it is especially important to use one that is designed for a person's skin type.

Wearing sunscreen to protect against sun exposure can help prevent flaky face skin.

Topical anti-inflammatory creams may help relieve dry, flaky skin.

An emollient moisturizer may help counter flaky, dry skin.

Exfoliating with a facial cleanser and a washcloth can help relieve the effects of flaky skin.