What Are the Best Wedding Hairstyles for round Faces?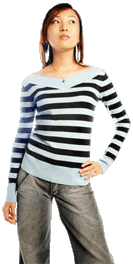 Brides will always look beautiful on their wedding days, but choosing the right wedding hair styles for round faces can be an important decision that leads to a perfect final look. Brides with round faces can find a variety of lovely hairstyles to suit their taste as well as their appearance, since short, long, straight, or curly styles can all be adapted to lengthen and enhance a rounder face. Some of the best wedding hairstyles for round faces include face-framing up-dos, long bobs, and layered waves or curls.
For formal weddings, an up-do can create an elegant look that adds height and volume to hair. One good way to choose wedding hairstyles for round faces is to determine whether the style lengthens the vertical line of the face. Up-do styles that focus on the crown create the illusion that the face is longer, making it appear less round and more defined. For up-do styles that do not add height to the crown, consider working in a few face-framing hair pieces or bangs, which can help break up the rounder line of the face, adding definition.
Modern, sophisticated brides may want wedding hairstyles for round faces that show off their sleek style. A medium bob is a perfect hairstyle for a casual afternoon or evening wedding, and can make dealing with veils or headpieces simple. Creating a medium bob involves cutting hair until the tips brush the shoulder line, then straightening strands and curving the ends inward to create a soft, framing finished look. The medium bob is great for round faces, as the gently curved strands create an illusion of a longer, slimmer facial line. Dramatic brides may also want to try a short bob, which creates a choppy, modern look with lots of short strands around the face.
There are many different wedding hairstyles for round faces that involve waves or curls. Brides with long hair might want to consider shaping their cut into several layers, which will automatically make the line of the face appear longer. For curly styles, it is important to keep the bulk of the curl at the top or bottom of hair, as curls that are wide around the line of the cheeks can make a face appear rounder. Long mermaid waves can also be an excellent choice, though using side-swept bangs or shorter front layers to frame the face will greatly increase the lengthening properties of the style.
Woman with hand on her hip