What are the Best Ways to Prevent Alcohol and Drug Abuse?
Anyone who has battled addiction will tell you it is extremely difficult to stop the practice once it is started. Preventing alcohol and drug abuse before it starts is therefore extremely important, and this prevention should start at a young age. One of the best ways to prevent alcohol and drug abuse is to form a family mentality and attitude that fosters positive behaviors and discourages alcohol and drug abuse. Parents can lead by example by abstaining from drugs and alcohol altogether, or drinking alcohol in moderation and only using prescription drugs responsibly.
Children will often mimic the behaviors of those around them, and since family members often have the greatest influence on children, it is important for parents and siblings to discourage alcohol and drug use in the home. While alcohol consumption is not necessarily a bad or taboo practice, it should be discouraged in young children to help prevent alcohol and drug abuse at a young age. It is difficult or impossible to prevent a child from abusing drugs or alcohol when the person trying to do the prevention is participating in the use of alcohol or drugs.
School programs are also geared toward educating young children and teens about the dangers of alcohol and drug abuse. Schools are often the setting for many kids' introductions to drugs and alcohol, so teachers and administrators need to be aware of the risks and savvy to the best methods of teaching the dangers of alcohol and drug abuse. Such methods may include classes and seminars specifically designed to educate kids about the risks of substance abuse, inviting guest speakers to speak to students about their experiences with drugs and alcohol, and even developing a response system that addresses students who may be at risk of substance abuse.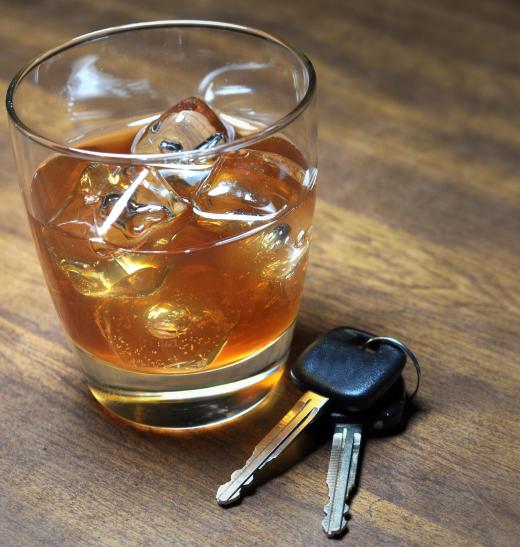 Community responses to alcohol and drug abuse are also necessary. This may mean making substance abuse services available to all people; counseling, drug treatment centers, and community programs aimed at educating people of all ages about the risks of substance abuse are all ways to help prevent such abuse. Laws are almost always in place to address substance abuse; drug possession charges can lead to fines and jail time, and public drunkenness can lead to a night or two in jail as well. Drinking and driving can produce serious consequences, the least of which is suspension of one's license and the more significant of which can be lengthy jail terms.
AS FEATURED ON:
AS FEATURED ON:

By: Feng Yu

Following the instructions provided by a doctor is a good way to avoid abusing prescription drugs.

By: Danny Hooks

Laws are in place to discourage individuals from driving under the influence.

By: misaleva

Wine should not be mixed with prescription medications.

By: angelo.gi

Jail time is one possible consequence of possessing illegal drugs.

By: candy1812

Discourage drug use at a young age is among the most effective preventive approaches.

By: Sergey Nivens

Questions asked during an alcohol and drug screening usually examine the social, legal, and personal costs of addiction.

By: Africa Studio

Talking through issues with a counselor can help prevent the abuse of alcohol and other drugs.

By: Deklofenak

People in social settings where alcohol is being served may feel pressured into drinking more.

By: Focus Pocus LTD

It's easiest to stop drug abuse before it starts.

By: BlueSkyImages

The signs of teen alcohol addiction usually involve major personality changes.