What Are the Best Tips for Washing Machine Maintenance?
Washing machines are generally built to last for many years, but there are a few maintenance tips that may help to extend the life of the appliance. Among the most important washing machine maintenance tips are to keep it perfectly level at all times and replace the fill hoses every five years. To prevent premature failure, the machine should never be used when it is under or overloaded. Another important washing machine maintenance tip is to clean the exterior surface, along with the various dispensers, at least once a month. A maintenance wash should also be performed periodically to inhibit the growth of mold and bacteria.
Good washing machine maintenance should begin when the appliance is first installed. These machines are usually very heavy and must be properly leveled before use. The front legs of the washer can be adjusted with a wrench while a builder's level is placed on top of the machine. After the front legs are leveled, the appliance can be tipped forward to allow the rear legs to automatically adjust themselves. The level of the washer should be checked and readjusted periodically for correct operation.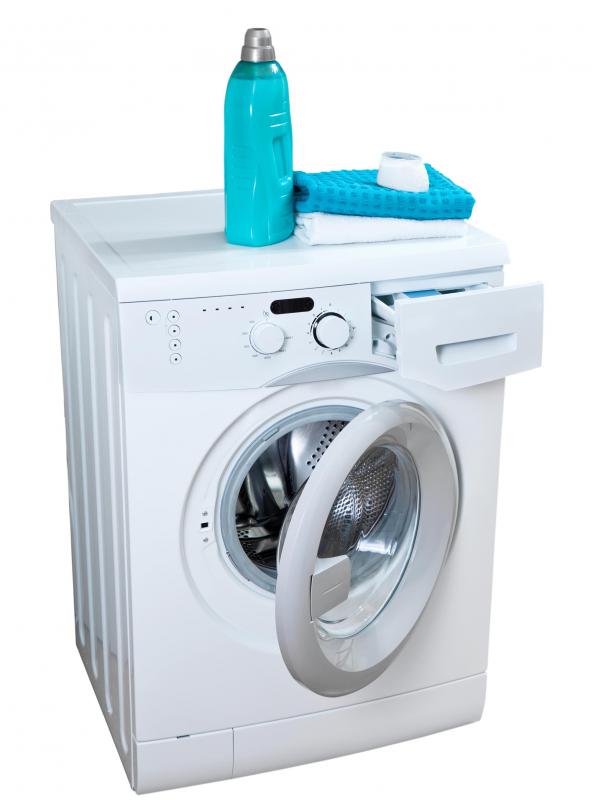 Periodic inspection and replacement of worn fill hoses is another important aspect of washing machine maintenance. These hoses are made of rubber and may deteriorate and burst over time. Many manufacturers recommend replacing these fill hoses after five years to prevent leaks. The metal ends of these hoses can sometimes rust and leak as well. It is a good idea to inspect the hoses for signs of wear at least once a year.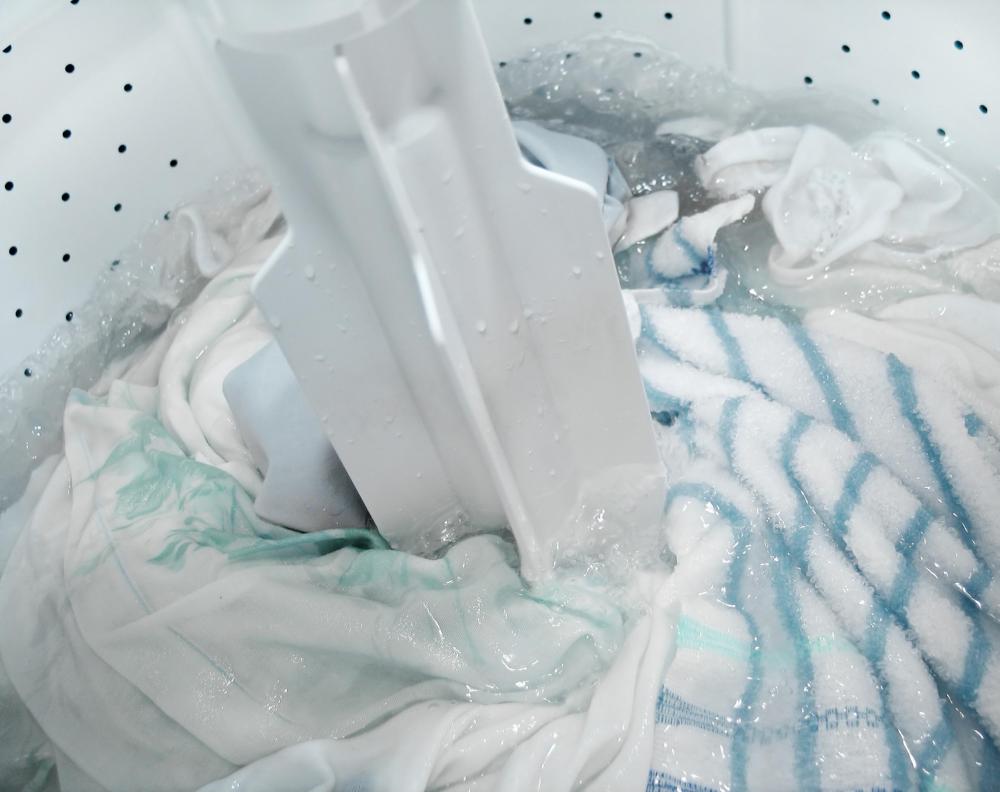 Washing machine maintenance also involves correct usage habits. It is important to avoid operating the washer when it is under or overloaded. These machines spin at very high speeds to remove excess water from fabrics. An underloaded machine may allow the contents to shift to one side and cause a damaging out-of-balance condition. The additional weight of an overloaded washer can put a harmful strain on the motor and transmission. Under and overloaded washers also tend to wear out and fail prematurely.
Detergents, fabric softeners, and chlorine bleach can leave residues that build up over time. These remants may damage the finish of the machine or disrupt the normal function of automatic dispensers. A routine surface cleaning should be performed weekly to prevent damage to the washer's finish. All automatic dispensers must also be cleaned weekly to ensure proper long-term function. If the washer is equipped with a removable lint filter, it should be emptied after each use.
A periodic maintenance wash must also be performed to slow the growth of mold and bacteria. Mold can interfere with the sealing ability of front-loading washers and stain fabrics. Excessive bacteria will often produce an unpleasant odor in the machine. A maintenance wash can be performed by running the washer with an empty load using detergent and hot water. The door or lid of the machine should be left open when not in use to further prevent mold and bacteria growth.