What Are the Best Tips for Throwing a Western-Themed Party?
When throwing a Western-themed party, the easiest way to capture the mood of the Old West is through the ample use of cowboy motifs. Applying cowboy hats, boots, bandanas, horses, lassos and the like to costumes, food presentation, games and decorations can help create a great plan for a Western theme party. Since the Old West, or the Wild West, was a historical period in the western areas of the United States and Canada in the last half of the 19th century, doing a little research, even by mainly looking at photographs, can help inspire good Western-themed party ideas. Adding a few classic Western movies as well as some coffee table books that support the theme can be a fun addition to the party.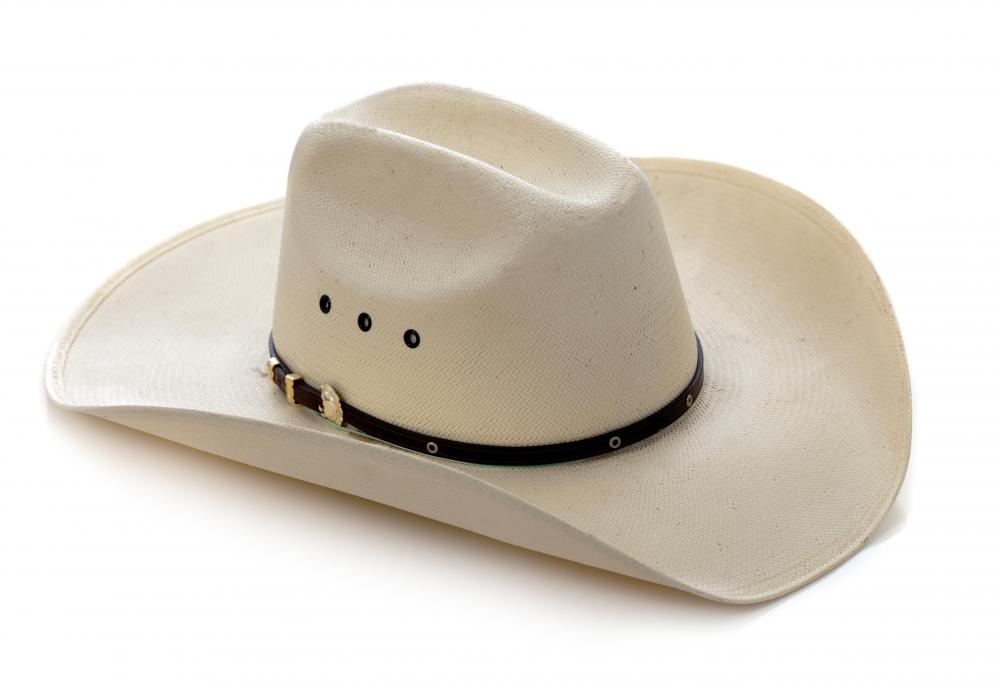 If space allows, a separate seating area with a television and a few old Westerns on DVDs can be created. Some books about the Old West can be placed on a coffee table in the space to add both decor and something for party guests to look at. Details such as wagon wheel shaped drink coasters, themed throw pillows and a cute "Wanted Dead or Alive" poster on the wall can all help create a Western-themed party. In the main party area, country western music could be played and/or a barn dance type of atmosphere could be created.
In keeping with the party's Western tone, guests should be asked on a cowboy or horse themed invitation to dress as a cowboy or cowgirl. Plaid shirts with jeans or denim skirts are suitable although many guests will likely also add a cowboy hat and/or cowboy boots as well as a bandana. Cowboy hats and bandanas can also be used to decorate the food table at a Western-themed party. For example, bowls of potato chips, including barbecue flavor, could be placed into the center of a cowboy hat. Bandanas may be used as napkins. To create a cutlery place setting either with silverware or red or blue plastic eating utensils, each knife, fork and spoon set could be wrapped in a bandana and held closed with a piece of twine.
The decorations as well as the food at a Western type of party should be rustic. Hot dogs, hamburgers and baked beans are fine fare for a Western-themed party. Raw vegetables with ranch dip and snacks such as potato chips can round out the party food. A cake shaped like a horse's head or with frosting images of cowboys on it can be served for dessert. Games such as horseshoes or a version of Pin the Tail on the Donkey using a horse cut-out are ideal for a party with a Western theme.