What Are the Best Tips for Successful Acquisitions?
Making successful acquisitions in business requires a great deal of planning, legal advice, and understanding of the marketplace. In order to experience success, the company or person making the acquisition must have a well thought out acquisition plan. Management must also do research to determine whether the company involved is a good match. Acquiring legal counsel that specializes in corporate law to carefully draft and look over all contracts is also essential.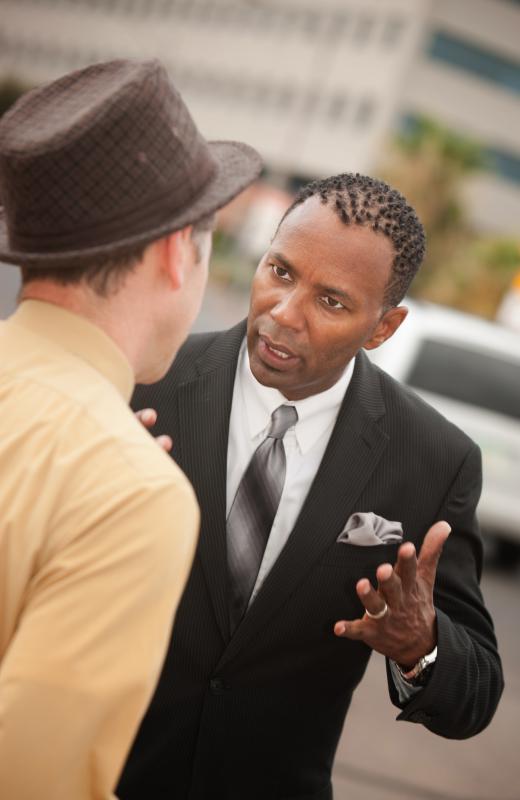 An acquisitions plan identifies key points in an acquisition and helps the business stay on target. Some of the areas a successful acquisitions plan might address include a timeline, search plan, negotiation strategy, initial price offering, and a financing plan. The plan should also address what the objectives of the acquisitions are, such as whether the goal is meant to gain market share, or simply add value to the existing company's holdings. It may also state whether the acquisition is a long-term investment, or whether the goal is to sell the new acquisition again relatively soon.
Once the plan is put into place, and a business has been targeted, the next step is to do research on the company and the type of commerce it is involved in. This is often referred to as preliminary due diligence. If the other company is looking for a buyer, it may be possible to get a look at the books and determine whether the company would be a financially feasible acquisition. If the acquisition is hostile in nature, then examining documents that are publicly available to shareholders through government filings should provide some insight.
As with any type of purchase, successful acquisitions require understanding what the objective is and identifying a top price before going into negotiations. The goal, of course, is to get the best price possible, but negotiators should not get caught up in the heat of an emotional moment. This includes not bidding too much or walking away too soon. In addition to the actual price, other stipulations could also be included, such as control issues, staffing issues, and location. Successful acquisitions will take all of this into account.
Another important thing all companies must do in order to have successful acquisitions is to hire competent legal counsel, well versed in corporate law. This counsel could be an in-house attorney, if the company is big enough to have full-time counsel. Otherwise, many law firms have corporate lawyers on staff and some law firms focus exclusively on corporate law.
By: pressmaster

Successful acquisitions require an understanding of the company's objectives.

By: Scott Griessel

Negotiators should not get caught up in the heat of an emotional moment during the acquisitions process.