What Are the Best Tips for Starting a Wedding Planning Business?
A wedding planning business can be a very lucrative opportunity for people who are excellent at event planning and enjoy working with people. To some extent, it also allows individuals to set their own hours, as long as they are available when a couple needs to get in touch with them. Starting a wedding planning business can be a challenge, but it generally doesn't require a great deal of start-up costs aside from marketing. It is important for anyone starting a wedding planning business to have significant experience in event planning and a number of good references he or she can share; otherwise it will be incredibly difficult to get any clients.
Some countries or states require individuals who are starting a business to first apply for a business license, though rules vary in different places. It is important to do this research ahead of time and determine if it is necessary. Otherwise, those starting a wedding planning business should probably begin by making at least a simple business plan, and try to make note of where their expenses will go and how much they expect to make. Determining how much to charge for various services is certainly important as well. It is a good idea to invest some funds in professional stationery, for creating contracts and sending invoices, for example.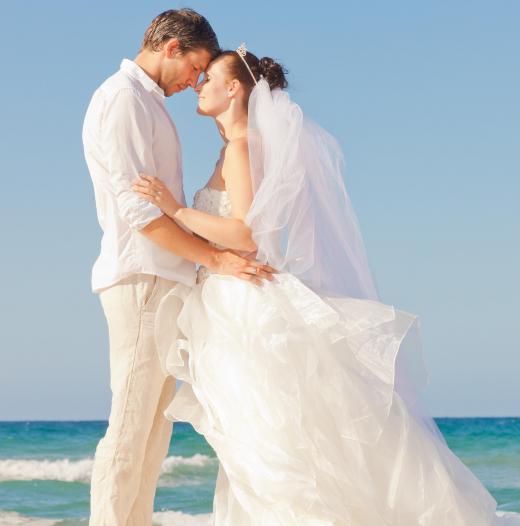 Once the basic ideas for the business have been established, it is a good idea to begin advertising. This can take a few different forms; at the very least, business cards are a good place to start. There are also many opportunities to advertise for free online, such as on social networking sites. Word of mouth can be an excellent method of advertising when starting a wedding planning business. An individual who has had satisfied clients in the past, either for planning events or weddings, should be sure to ask for references and ask if the clients would mind recommending the business to their friends.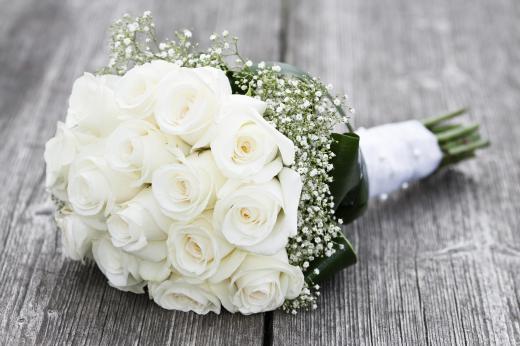 After a few successful events, it is likely that business will pick up. This will also ideally increase profits, which can make it possible to also raise the amount of advertising that an individual starting a wedding planning business does, such as in magazines and newspapers. Eventually, it might even be necessary to hire an assistant or additional employees. Though many wedding planners work out of a home office, increased profits might make it possible to rent a nice office space to meet with clients.
AS FEATURED ON:
AS FEATURED ON:

By: detailblick

The logistics involved in holding an overseas wedding should be covered in a course on wedding planning.

By: bridge

A wedding planner can help with choosing a bridal bouquet.

By: TaniaLerro

Wedding planners generally don't have to invest large amounts in startup costs.

By: John Casey

Wedding planners should create a list of venues in the area that are great for hosting a wedding.

By: Kzenon

After planning a few successful events, a wedding planner should be able to garner enough revenue to invest in more advertising and marketing.