What Are the Best Tips for Starting a Cafe?
Starting a cafe can be a rewarding venture for anyone who enjoys the food service or restaurant industries. Before starting a cafe, it is important to have a solid business plan. The best tips for starting a small coffee shop are to come up with a theme for the cafe, choose a great location, decide on the menu, create a marketing campaign, and obtain venture capital to help it grow.
Successful coffee shops generally have a theme. This theme can be a pop culture reference, a literary allusion, for instance. The theme will typically define the shop's decor, menus, marketing, and other business choices. A shop may have an earth-friendly theme, giving patrons a chance to try organic coffees and foods. When starting a cafe, try to think of a theme that will be fun and easy for customers to grasp.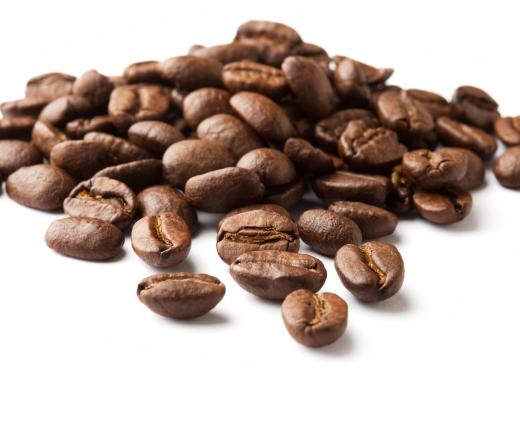 When it comes to starting a cafe, location is everything. Successful cafes have established small stores in close proximity to college campuses and workplaces, making them convenient for consumers to access. Others have taken up space in heavily trafficked book stores and shopping malls to attract many patrons throughout the day. When starting a cafe, keep the location in mind and choose a spot that will be easy to find, with plenty of parking space and adequate street lighting for late night guests.
A coffeehouse should also have a great menu. Brainstorm a menu that will go along with the theme of the cafe, select the top ten foods and beverages, and then focus on perfecting the quality of a simple menu. Encourage guests to give feedback and if more menu items are requested, consider adding menu items.
Starting a cafe also requires a clever marketing campaign. Marketing campaigns can be as simple as creating flyers and handing them out at events and public places. Additionally, the cafe owners can set up a simple website, use social media to attract a steady following of patrons, and design a rewards program for customers who frequent the coffee shop. Marketing is an important aspect of any start up, so build this into the business plan from the beginning.
To help the cafe to flourish, seek out small business funding and venture capital from investors and small business loans. Getting others involved helps to increase the chances that the coffeehouse will succeed. Several partners can work together in starting the cafe, handling the daily operations, and maintaining the equipment and inventory needed to make it run smoothly.
AS FEATURED ON:
AS FEATURED ON:

By: Feng Yu

Offering coffee that is made from beans that are superior to those used by other cafes can help a new coffee shop stand out.

By: uwimages

Cafes typically need supplies like paper cups and lids.

By: Liv Friis-larsen

Having an array of teas available for patrons is a must for a cafe.

By: robepco

A sandwich board can encourage pedestrians to stop and try a new cafe.

By: CandyBox Images

Choosing a good location is an important part of starting a cafe.

By: Warren Goldswain

Successful coffee shops usually have themes, such as a pop culture or literary reference.

By: foodcolors

Most cafes have options for those who don't like coffee or tea.

By: Pavlo Burdyak

The location chosen for the cafe should have plenty of street lighting.

By: bst2012

At a small cafe, the hostess may greet and seat customers in addition to running the cash register.