What Are the Best Tips for Starting a Band?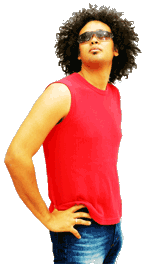 One can start a band by first deciding what type of music the band should play, and what the goals of the band should be. These two factors will help a person find musicians who are looking for a similar band style and work ethic. These factors may also determine what type of musicians are necessary for the band, since some genres of music require certain types of musicians, while other genres will require other instruments and vocals altogether. A person starting a band should be patient, since it is likely that finding other band members can will take some time, and some members will not work out as planned.
Putting an ad up in a local music store or on online message boards is a good idea to get interest from local musicians. Be as clear as possible about the musical goals of the band: if the band will play only cover songs, note that in the ad. If the band will write original songs exclusively, that may influence a musician's decision to help with the process of starting a band. Note how often the band will practice and play shows, and if the band will be playing in bars and other venues, it may be wise to require the band members to be 21 years old or older.
If the band members have been assembled, the real work of starting a band begins. Musicians do not always mesh, so this trial and error period may be stressful. Some band members may choose to leave the band, and they may be replaced with others. Once a good dynamic has been found, rehearsals will be necessary. This phase can last a long time, depending on the complexity of the songs and the skill level of the band members. The band will want to know the songs very well before playing them in public. During this phase of starting a band, it may be wise to come up with a good band name that is relevant to the music the band plays and catchy enough for advertising.
Booking shows can be difficult, and having a CD or mp3 of the band's music to play for a venue manager is a great way to make the process easier. Recording rough demos is often good enough, though a full length recording is much better. Recording can be an expensive proposition, even if the band intends to do the recording itself, since equipment can be expensive and the software can sometimes be difficult to use.


Man with hands on his hips