What Are the Best Tips for Sewing Leather? (with pictures)
Leather can either be sewn by hand or with a sewing machine. Typically, sewing leather with a machine is easier. Sharp needles, special presser feet, and heavy thread should be used when sewing this type of material. Since pins will leave holes in leather fabric, it can be taped, glued, stapled, or clipped together.
Machine sewing leather is usually easier than hand sewing leather. The right equipment and tools, however, are essential. A leather needle is usually recommended, for instance. This type of needle is typically sharper than other types of sewing machine needles, and they pierce leather fabric easier. Leather needles can often be found in most craft stores.
A special sewing machine presser foot is also recommended. A normal sewing machine presser foot may stick to or scrape the leather fabric. Instead, a rolling or Teflon®-coated presser foot can be used. A walking presser foot can also be used.
Regular cotton thread is usually not strong enough to sew leather. This will usually break when it is under strain. Instead, a heavy polyester or nylon thread should be used when sewing leather.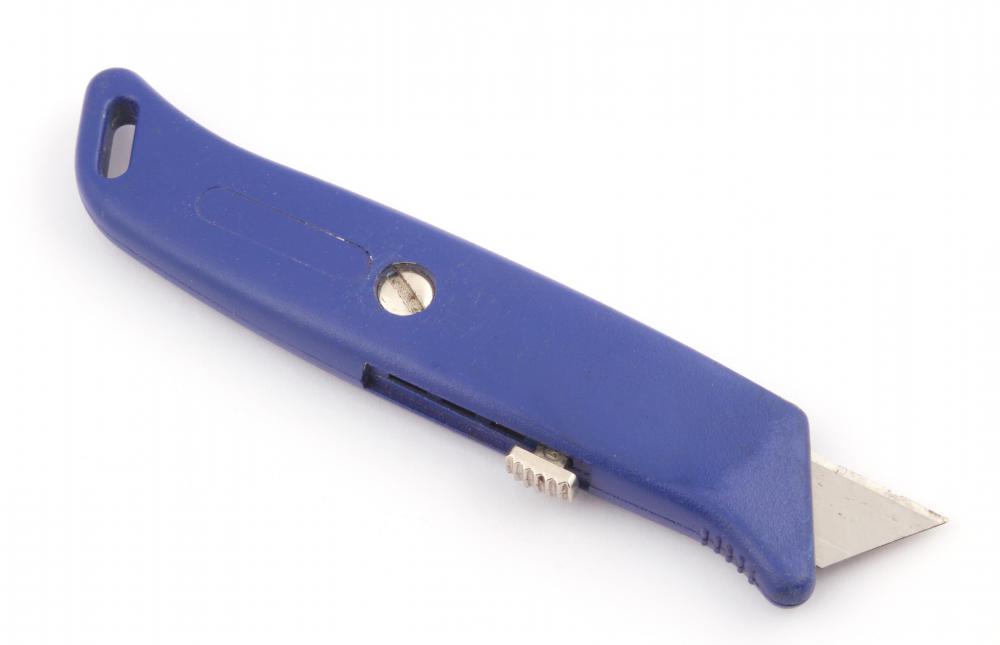 Pinning leather is not usually recommended. This can leave unsightly holes in the material. Instead, pieces can be taped together. Some individuals may also choose to staple or glue pieces together before sewing. Using clips to hold leather pieces together, however, will usually leave no permanent marks on the material.
Sewing leather by hand is usually a little more difficult and time consuming than using a machine. A sharp needle and heavy thread is usually required when hand stitching as well. A leather punch can also be used to make evenly spaced holes along the edges of the leather pieces that are to be sewed together. Suede cord can then be used to attach the pieces to one another.
A special tool may also come in handy for cutting leather. Rotary cutters are fabric-cutting tools with a circular blade attached to a handle. Large rotary cutters are often used to cut straight angular lines, while smaller blades are used to cut curves. Special leather shears can also be found.
Since leather is such a thick material, heavy-duty scissors are usually needed to cut it. Also, these scissor blades should be very sharp. Some individuals choose to use a razor blade to cut leather. A regular box cutter can be used, but an X-acto® knife or scalpel may be easier.
A leather purse.

A box cutter might work for cutting leather.

Special shears are among tools used to work with leather.

X-acto knives can prove handy when sewing leather.

A special presser foot is needed when sewing leather in a sewing machine.

Some leather damage can be sewn up, but this often requires heavy-duty equipment because of the material's thickness.