What Are the Best Tips for Selling Guitars?
Whether a person intends to start a business of selling guitars or wants to sell a private collection, an effective strategy must be considered. An effective sales approach and advertising technique can make the difference between success and failure. To reach a large clientele, sales advertisements should be placed in major publications, such as music and entertainment magazines or the classified section of newspapers. For the entrepreneur selling used or new guitars, building an effective website is essential. This generally takes knowledge in web design and marketing.
Selling guitars through an online business is a good, practical option for those who are housebound or want to earn some extra money from the convenience of home. For people selling guitars through an online auction website, there are important rules and guidelines to follow. Integrity and honest dealing are essential when selling guitars or any other product. Misrepresentation can have dire consequences for the seller, and result in legal ramifications.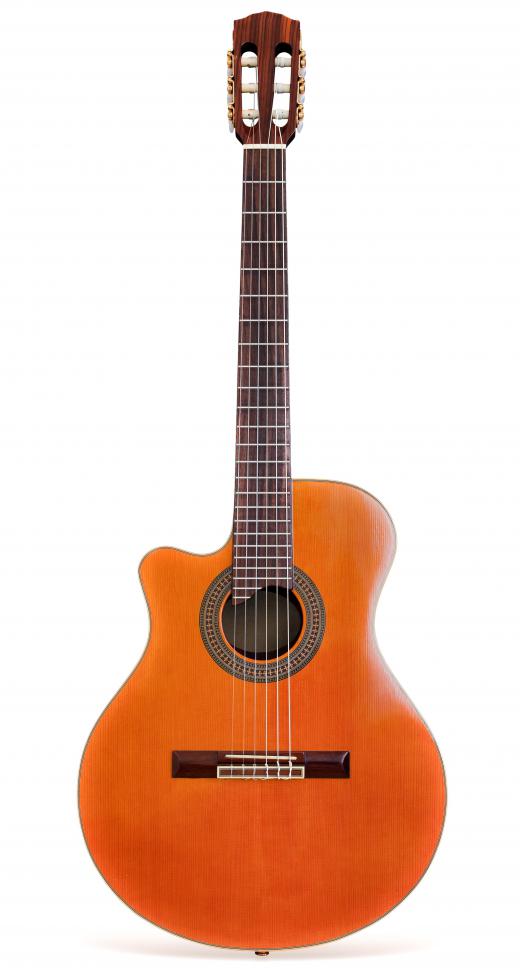 When selling guitars that have been heavily used and show signs of wear, it's important to display descriptive photos. Taking several pictures that show the guitar at various angles is a good idea. Composing an accurate description is also a must. If strings are missing or broken, or the guitar needs repair, this needs to be stated in the advertisement. It's also important to list exclusions or stipulations regarding shipping and costs.
The seller should consider other important factors when constructing a website for selling guitars online. Learning the best techniques for search engine optimization (SEO) can help a great deal. Using descriptive keywords for website titles and advertisements is a good way to reach a broad range of perspective buyers.
Another idea for selling guitars is opening an account with a website that specializes in selling and buying musical instruments. This may be an auction format or a marketplace community where sellers may exchange ideas and techniques. Guitar sellers may also post questions on forums.
Selling guitars on consignment is another option that works for many people. This can save time and effort, however, commission fees need to be considered. It's important to choose the right company or website before consigning a guitar. Sellers should choose a company with experience in selling musical instruments on consignment. Setting a fair price should help the guitar sell, and some shops offer the option of trading a guitar for another instrument.
AS FEATURED ON:
AS FEATURED ON:

By: coward_lion

A guitar.

By: mekcar

An electric guitar.

By: schankz

Missing or broken strings should be mentioned in the product description for a used guitar.