Miscellaneous
Fact Checked
What Are the Best Tips for Selecting Wedding Vendors?
Planning a wedding can quickly become a stressful endeavor as the bride and groom try to find the best wedding vendors for the occasion. It will be important to compare pricing and available services, but it is also important to remember that sometimes it is worthwhile to pay a little more for great customer service. Try to look for vendors who are willing to go the extra mile and take on responsibilities so the bride and groom don't have to. Looking for wedding vendors who offer multiple services — for example, a vendor who rents tables and does floral arrangements — and vendors who offer discounts for the services of other vendors.
Once the bride and groom have chosen their wedding venue, it is a wise decision to ask the venue for recommendations on wedding vendors. Very often a wedding venue will recommend vendors who offer discounts when the wedding is booked at that particular vendor. Find out what the venue recommends, then do some price comparison shopping. Think carefully about the customer service experience you have with each of the wedding vendors you are considering, as this will often have the biggest impact on how satisfied the bride and groom will be with the services.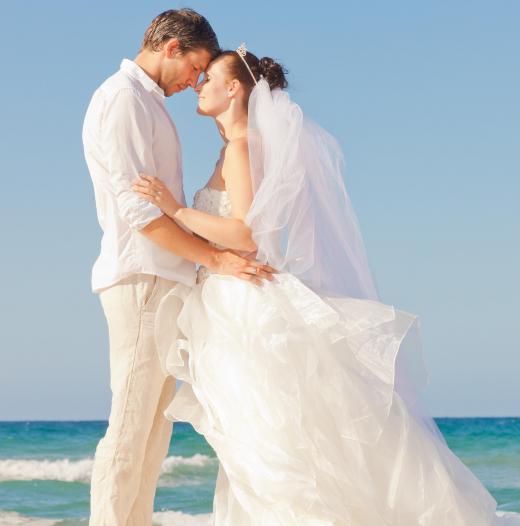 When considering a table and chair rental service, be sure to ask about delivery charges. Many rental companies offer such services for an additional charge, while others offer free delivery service; others may offer discounted rates depending on what the bride and groom rent for the occasion. Transporting tables and chairs can be difficult, time consuming, and exhausting, so be sure the rental company will deliver and set up the chairs in a timely manner. Ask about tear down services as well so the bride and groom do not have to worry about cleaning up after the event.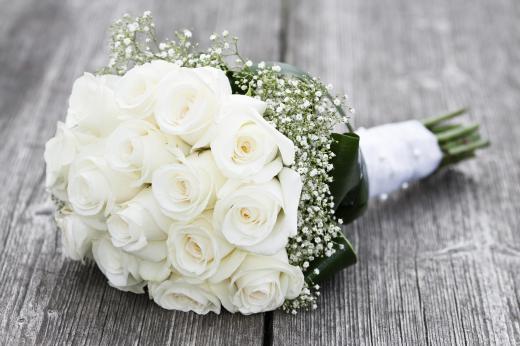 Caterers are perhaps the backbone of all wedding vendors, as they will have a significant impact on the reception. Be sure to look into several caterers, and sample the food before booking with any company. Some caterers will do all-inclusive packages that include beer and wine services, a wedding cake, and dinner services. Others will do an la carte service that lets the bride and groom pick and choose exactly what they want. Look for a caterer who can provide his or her own equipment so the bride and groom do not have to rent more than is necessary. Most importantly, get an accurate quote for the meal services that will accommodate the number of guests at the wedding and be sure this quote fits your budget.
AS FEATURED ON:
AS FEATURED ON:

By: detailblick

A couple getting married.

By: bridge

Flowers from a wedding florist.