What are the Best Tips for Quickly Healing Bones?
The best way of healing bones quickly is to not smoke, consume adequate amounts of calcium, and adhere to a health professional's advice. While some methods of recovering from a broken bone are controversial and unproved at best, smoking cigarettes is definitely proved to slow bone growth by reducing the amount of blood the bone gets. Next, most people are familiar with the saying that milk gives a person strong bones, but this saying came about because of the calcium in milk, which is something bones need to grow or regrow quickly. Lastly, it is important to follow a doctor's advice on quickly healing bones because removing the cast or not wearing the sling every day can hinder the healing process.
It is easier said than done, but smoking cessation is one method of enabling bones to heal faster. The wounded person does not have to give up smoking forever. In fact, stopping for just one or two weeks to allow the fracture or break time to start healing might be enough to significantly speed up recovery time. For smokers, this tip can be key to recovering within two months instead of three to four. Fast-healing bones is not the only reason to quit smoking, of course; whiter teeth, healthier organs, and a better sense of taste are all benefits of a cigarette-free life.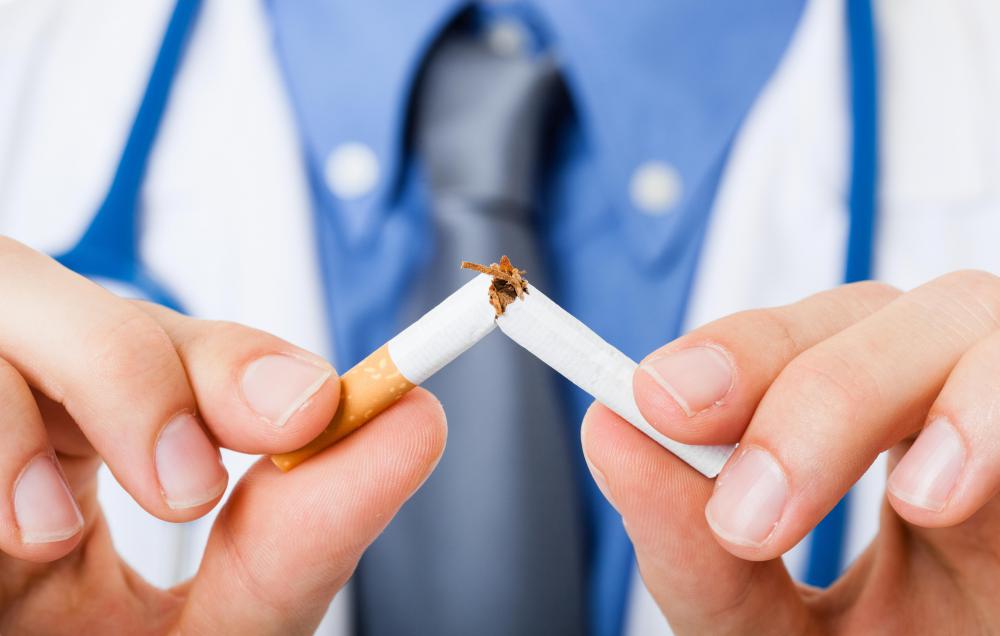 Getting enough calcium each day is also important to quickly healing bones. Some calcium-rich foods are yogurt, cheese, and many types of beans. For those who prefer to drink their calcium, there is also milk and milk-based products, like milkshakes and eggnog. If the wounded person cannot get all his or her calcium through food and beverages, he or she might try a supplement in either a calcium tablet or all-in-one daily vitamin. Often, a doctor can recommend a preferred brand of vitamin that seems to absorb better in the body, and some health insurance companies give discounts on vitamins.
Lastly, if a doctor says to stay in a cast, sling, or splint for a certain amount of time, it is vital to heed his or her advice. While it can be irritating to shower and move about in these devices, they are meant to speed healing. A doctor might also suggest staying off the feet for some time, and this too should be heeded. If the wounded person has work on those days, he or she can usually ask for a note to give the employer.
By: Rob Byron

Keeping a splint or cast on as long as advised can help a broken bone heal more quickly.

By: sarapon

Broken bones may require a cast.

By: Minerva Studio

Smoking cessation helps bones heal faster.

By: uckyo

Eggnog and other drinks with calcium can help bones heal.

By: bit24

The calcium in milk helps heal bones quickly.