What are the Best Tips for Pergola Construction?
Pergola construction consists of several important steps, including choosing a site, deciding on the style of pergola to build, and gathering the necessary tools and supplies. Homeowners choose to install these unique structures for a variety of reasons. Some use them to enhance their yards or gardens, and may add climbing plants to provide visual interest and even shade, while others prefer to leave the structures unadorned. These structures are not intended to offer shade unless they are equipped with a fitted canvas covering or support plant life intended to block the sun. In most cases, pergolas are constructed from hard woods, such as oak or maple for durability and strength.
One of the first steps to pergola construction is deciding on the best location for the structure. Many people look for a flat surface, especially for the freestanding styles. It is not uncommon for homeowners to choose to add a pergola to an existing deck or porch, which makes construction easier in terms of ground preparation.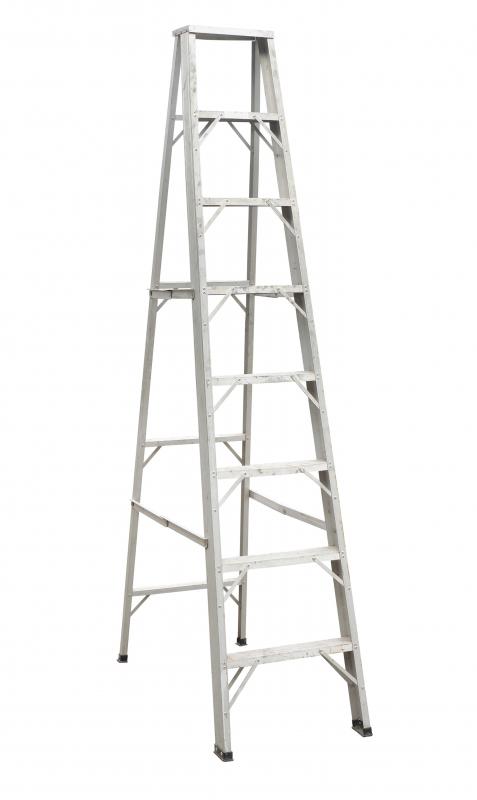 The next step in the pergola construction process is to choose a plan or design for the new structure. Some consumers choose ready-made plans found in home improvement stores, books, or magazines, and others choose to draw up their own plans or hire a professional to create customized pergola plans. Some of the most common types of pergola include freestanding, attached pergolas, and garden trellis varieties. Attached pergolas are typically connected to an existing structure such as a house, garage, or patio. The trellis varieties are usually placed between the front and back yards of a home, much in the same manner as a garden gate.
There are many supplies necessary to complete a pergola including hard wood cut to the correct sizes, concrete, and nails. Many pergola plans will also require rock gravel used to provide support while the concrete sets up after the posts have been put in place. For weather protection and to add beauty to the final project, it is common to apply a stain and sealant to the pergola material.
When it is time for the pergola construction to begin, it is important to have the proper tools gathered. Whether construction is done by the homeowner or a professional, a hammer, screwdriver, and tape measure will be essential to the process. Ladders, a wheelbarrow, a carpenter's level, post hole diggers, and a mixing trowel are necessary tools as well. Most home improvement experts also suggest using personal protection equipment such as gloves, safety goggles, and a hard hat during the construction phase.