What are the Best Tips for Patching Drywall? (with pictures)
There are several tips that may save time and trouble when patching drywall. Cracked or dented areas can be patched by applying several thin layers of joint compound to the surface. Self-adhesive, metal bridges and joint compound may be used for medium sized repairs. Doorknob holes are easily repaired with a specially designed plastic patch. Large areas must be cut out and replaced with new drywall.
Small dents and cracks in drywall can often be repaired with joint compound. Purchase a small container of joint compound, a wide putty knife, and a sheet of fine grit sandpaper from a hardware store. Apply a thin layer of the compound to the drywall and allow it to dry. Sand the patch until all ridges and imperfections are removed. Repeat this application process until the damage has disappeared.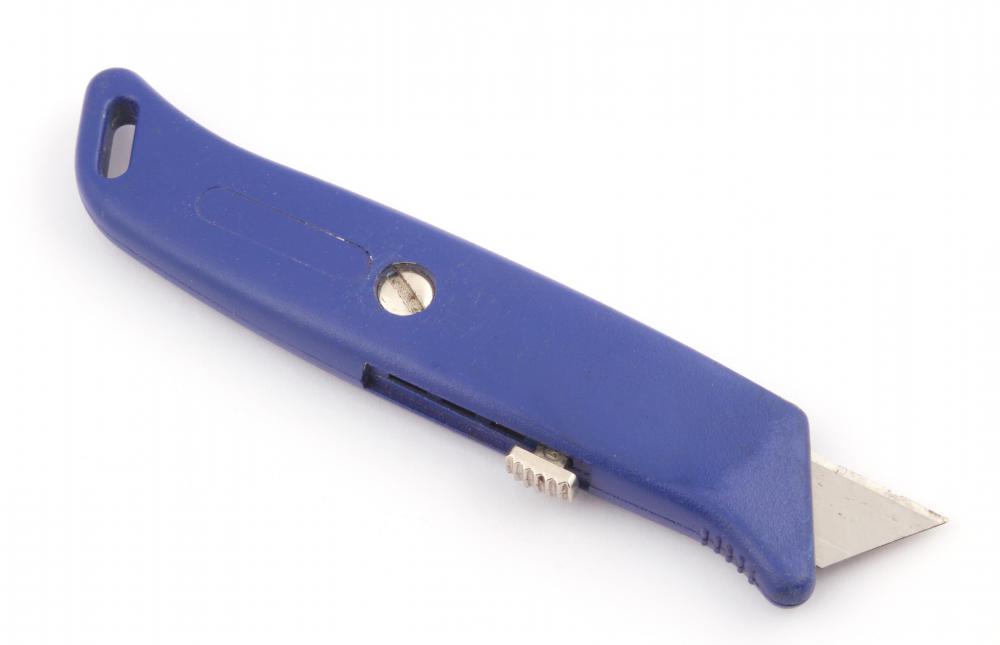 When patching drywall that has broken through, use a self-adhesive metal bridge to fill the gap. These bridges provide a sturdy backing surface for the joint compound to adhere to and are sold in various sizes. Lightly sand the surface before installing the metal bridge. Apply several thin layers of joint compound with a wide putty knife. Smooth each layer of joint compound with fine grit sandpaper until the patch matches the surrounding drywall.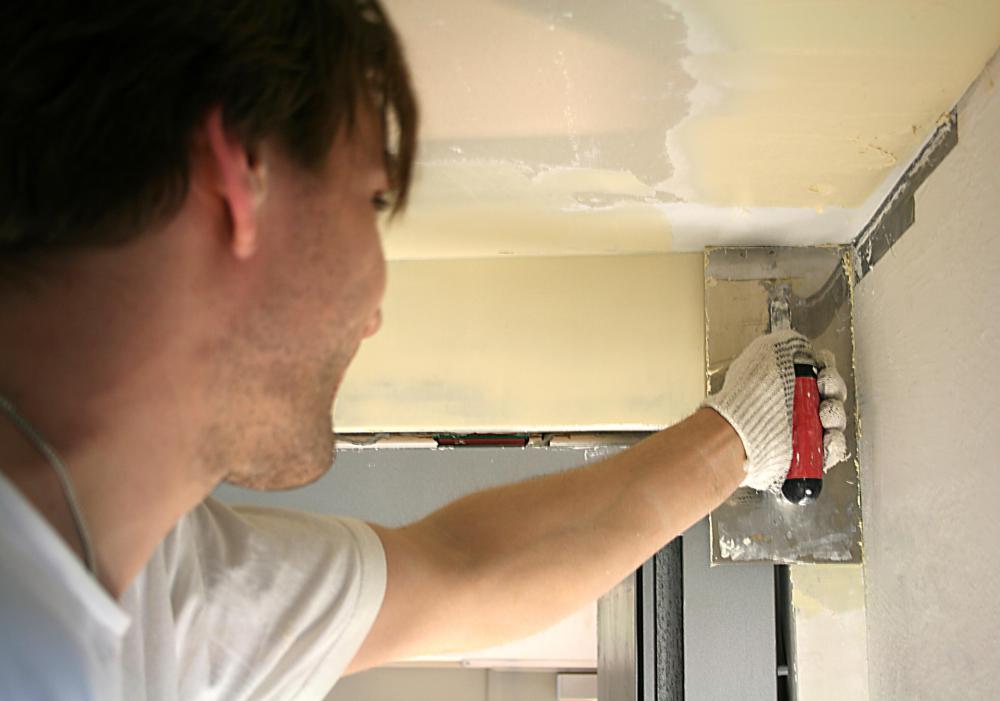 Patching drywall where doorknobs have broken through can be easily done with a circular plastic patch. A specially designed patch not only covers the hole, but also helps prevent future damage. The area around the hole must be clean, smooth, and dry before the plastic repair patch is installed. This repair patch is equipped with an adhesive-backed foam insert for secure installation. It might be a good idea to install this type of patch before any damage has occurred.
Large areas of damage typically require special tools and procedures for professional results. Patching drywall over these large areas is usually performed by removing and replacing the damaged section. A measuring tape, keyhole saw, box cutter, and drywall screws will be needed in addition to a putty knife, sandpaper, and joint compound. There is usually a small void between the interior drywall and exterior sheathing. This void contains wooden framing boards, electrical wires, and plumbing pipes; as such, caution should be exercised when cutting.
With a keyhole saw, cut the damaged drywall in each horizontal direction until 1 inch (2.5 cm) of a vertical framing board is exposed. Replace the damaged drywall with new piece of material that has the same dimensions and thickness. Cut the new piece of material with a box cutter and attach it to the framing boards with drywall screws. Before attaching the new piece, make certain that the finished side is facing towards the room. Apply several thin layers of joint compound to the seams and sand between each application.
Measuring tape is needed when patching drywall.

A man applies a skim coating to a drywall panel after patching it.

A box cutter is a necessary part of drywall patching.

Spackling or joint compound is applied over a drywall patch to achieve a smooth finish.