What Are the Best Tips for NCLEX-PN® Practice?
The National Council Licensure Examination for Practical Nurses (NCLEX-PN®)is a proficiency test taken by all aspiring practical nurses in the United States before then can legally practice. The exam tests individuals' knowledge and understanding material related to the practical nursing field, such as safety, health promotion, and physiology. Nursing students use NCLEX-PN® practice to prepare for the exam and to earn higher scores. The best tips for NCLEX-PN® practice are first to get familiar with the kinds of questions that are on the test. From here, it is a good idea to focus on the areas where you need the most help, enroll in special courses or tutoring sessions, and access some helpful resources.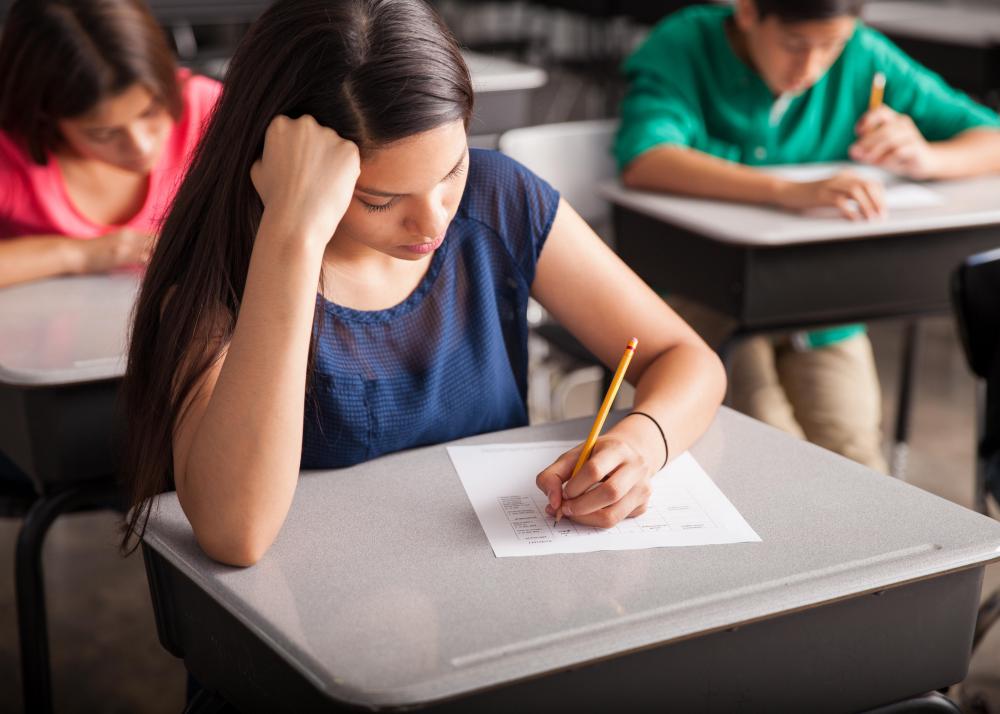 A good first step in preparing for the NCLEX-PN® is to learn about the exam. A good way to do this is to access a practice test. A practice test is an exam that you can take and score yourself and which is often made up of questions from past tests or questions that are very similar to ones you might expect to find on the exam. By taking a practice test, you can learn about the overall structure of the exam and determine on which areas you need the most help. This can give your NCLEX-PN® practice a little direction.
Once you locate the areas where you should direct your attention, you should consider the many different NCLEX-PN® practice resources available to you. Many nursing students prefer prep books. These books may focus on only one section of the exam, such as physiology, or they may provide complete overviews. Other students may opt to use software that allows for a more interactive experience.
Special NCLEX-PN® practice courses can also be helpful. These are often taught by professional nurses who have scored well on the exam and understand which material is most important. Courses can be taken in conventional classrooms or online. While a classroom model might provide more structure, many students prefer online courses, which allow for greater flexibility.
Students who learn better when they can direct curriculum may prefer to hire tutors. Tutoring sessions are often one-on-one meetings and can occur in a home or in a public setting, such as a coffee shop or library. If you choose a NCLEX-PN® practice tutor, make sure that he or she has a thorough understanding of the exam.
Many nursing students prefer to form study groups with friends or classmates. This can be a fun way to prepare for the exam. It can also be a way to save money on books and other resources since they can be shared among members of a group.