What are the Best Tips for Male Victims of Domestic Violence?
According to experts, one of the best tips for male victims of domestic violence is to not get caught up in the machismo surrounding the issue. A violent assault on a man in a relationship is just as illegal as an assault on a woman, and men who suffer abuse have the right to the same kinds of protections. Another important tip is for the man to avoid being drawn into the violence himself, because this can easily backfire in a legal sense, even if it was self-defense. It's also generally important to visit a hospital and get some kind of documentation of any injuries for future use in legal proceedings. If the man is having psychological problems after being assaulted, he may benefit from taking advantage of counseling or a support group.
Many male victims of domestic violence are too embarrassed to do anything about it. They will often allow the abuse to continue without responding in any way simply because they are afraid to admit that it is happening to them. Many of them are also afraid that if they try to respond, their spouse will be given the benefit of the doubt by the police and other legal authorities. Fathers who are victims of domestic violence are often particularly concerned in these situations because they fear their partner will easily win a custody battle. This fear is often justified, which is why it's generally important to get documentation of abuses, including photographs and any other corroboration that can be obtained.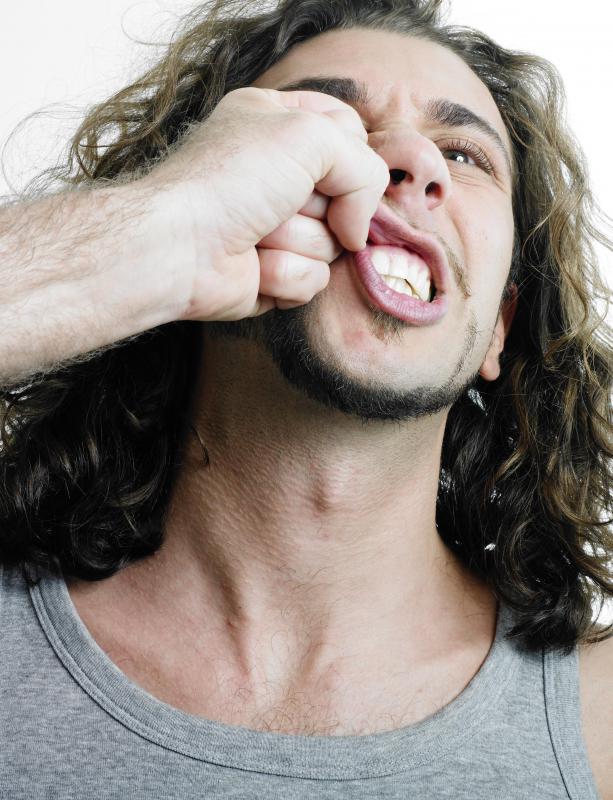 It is usually advised that male victims of domestic violence avoid responding physically to any assault, especially if it involves a heterosexual relationship. Some people would describe that as a double standard, but generally speaking, there is a good chance that any retaliation by a man against a woman will be seen unfavorably in a legal battle. Most experts suggest that the man should lock himself in a room or find some other non-violent way to extricate himself from the situation until authorities can arrive.
Psychological problems often develop for male victims of domestic violence. Sometimes they may feel like they can't even talk to anybody about their situation, or they may think that there is nobody else out there with a similar experience. In these cases, support groups can be helpful. Some male victims of domestic violence may also have problems with intimacy in future relationships and other emotional issues. In those cases, they may benefit from professional counseling.