What Are the Best Tips for Making Mocha Coffee?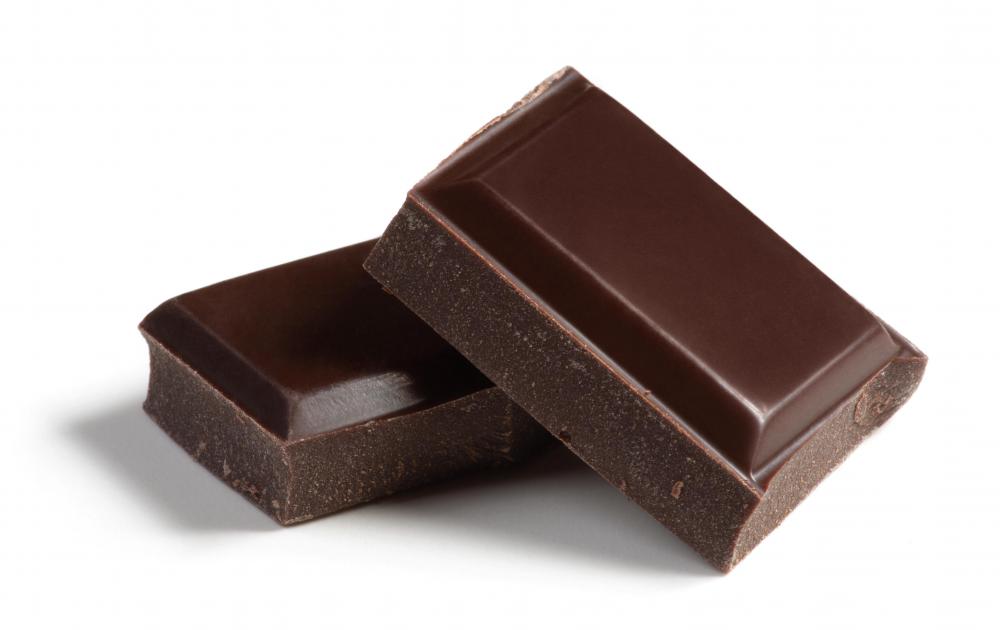 Someone preparing mocha coffee should consider both of the basic elements of the drink, which includes the coffee itself as well as the source of the chocolate flavoring. Coffee used in this type of drink should typically be a dark roast bean, and both espresso and standard coffee can be used. The chocolate flavor can come from a number of sources, including chocolate syrup, powdered hot cocoa mix, and baking chocolate. In addition to these two main elements of a mocha coffee, people should also consider if they want the drink to be hot or cold and any additional flavors they might like.
A mocha coffee is typically a drink in which coffee and chocolate are combined, which can be served hot or cold depending on personal preference. One of the first things a person should consider with this type of drink is the coffee that he or she is using. The beans should be a dark roast, as this provides a flavor that is complex and can be quite complementary for coffee.
Once the right beans are selected, then the way in which the coffee itself is prepared can be considered. Standard coffee can be used to make a mocha coffee, in which case the chocolate flavoring is then added to the coffee. If espresso is used, then it should typically be added as a shot to an existing cup of hot chocolate, as the stronger flavors of the espresso can hold up against the chocolate flavor.
There are a number of different ways in which this chocolate flavor can be added to mocha coffee, depending on the tastes of the drinker. Chocolate syrup can be used, and a number of companies sell chocolate-flavored syrup especially for use in coffee drinks. Powdered hot cocoa mix is also a common method for making mocha coffee, which is typically added to a hot cup of coffee. Baking chocolate can also be added to hot coffee, along with sugar to offset the bitterness of the chocolate.
Mocha coffee can be enjoyed either hot or cold, which can have an impact on the final drink. Someone who prefers a hot mocha can simply make coffee as he or she would normally and add the chocolate flavoring as desired. In chilled drinks, powdered chocolate flavors should be added while the coffee is hot, and then allowed to chill. Some of the plain coffee can be poured into ice cube trays and frozen, and these ice cubes can be used in the chilled drink to ensure the drink is not watered down as the ice melts.
There are also a number of other additions that can be made to a mocha coffee that should be considered. Some people enjoy chocolate powder or powdered sugar being sprinkled onto the top of the drink before serving, especially for hot drinks. Both hot and cold coffee drinks can also be topped with whipped cream before serving.
By: Andris T

Baking chocolate can be used to create a mocha coffee drink.

By: Eskymaks

Mocha coffee may be enjoyed hot or cold.

By: amenic181

The beans used in mocha coffee should be a dark roast.

By: skater9320

When using espresso, one shot should be added to a cup of hot chocolate.

By: sinada

A mocha coffee is made from standard or espresso coffee mixed with chocolate flavoring.

By: Kesu

Espresso is measured in shots when making mocha coffee.