What Are the Best Tips for Making Feta Pie?
The best tips for making feta pie are to combine the feta cheese with spinach, butter the top layer of the pie before baking, to leave the pies to cool for five minutes before serving, and to score the top of the pie. Scoring the top of the pie makes it easier to split the pies when serving, improving the dish's presentation. Presentation of the feta pie is also improved if it is left for a few minutes before serving. Using common complementary ingredients when making feta pie helps make the dish as flavorful as possible.
Common ingredients included in feta pie include eggs, spinach, nutmeg, and black pepper. Chefs can also add onions and garlic to further increase the flavor. These ingredients can be combined in a bowl prior to baking or pre-cooked on a stove top. Chefs can caramelize the onions by shallow-frying them before spooning onto the pastry. Spinach is the most common complement to feta pie, and is included in most recipes.
Scoring the top of the pie with a serrated knife is an important tip when making feta pie. Chefs can freeze the cooking pan for a while to harden up the top layer before scoring the top of the pie. This makes the mark left by the knife more pronounced. When the dish is cooked, the chef can break it apart more easily by using the score mark as a guide. Most chefs cut square pies diagonally from corner to corner to serve the dish.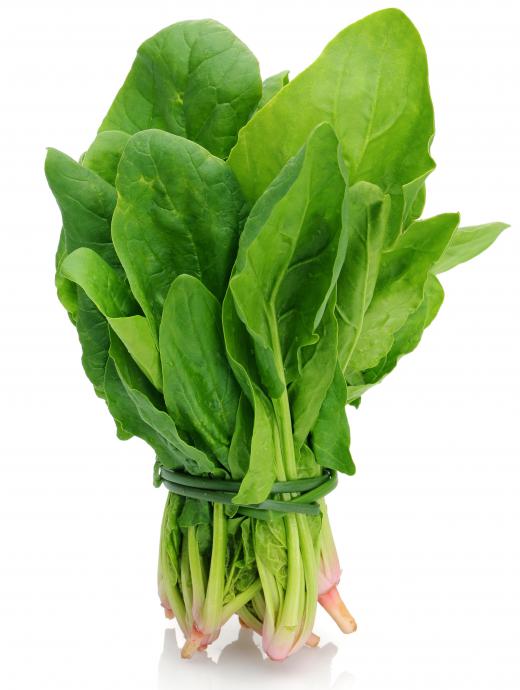 Coating the top of the feta pie with butter prevents the pasty from drying out during cooking. Some chefs coat each layer of pastry with butter before cooking, to further increase the moisture in the dish. The butter should be applied with a brush to ensure even coating. It will melt when the pie is baked in the oven and keep moisture from escaping the pastry. Chefs see the best results by coating at least the top of the pie with butter before cooking.
Trying to remove the pie from the cooking dish when it is warm can lead to it breaking. All matter of any kind is more malleable and prone to breaking when it is hot, which is why blacksmiths heat metal before shaping it into tools. Leaving the feta pie to cool for five minutes can help it stay together when it is removed from the baking tray. This is important for the presentation of the dish, because it makes the pie look perfectly formed instead of messy. The pie can be turned out upside down instead of picked up directly to further reduce the chance of breakage.
AS FEATURED ON:
AS FEATURED ON:

By: Lilyana Vynogradova

Combining feta cheese and spinach is key to making feta pie.

By: mates

Spinach, kale or other greens are included in most recipes for feta pie, which is also referred to as spanakopita.