What Are the Best Tips for Making DIY Wall Art?
DIY wall art is a great way to spruce up a home, often in a very unique and inexpensive way. Often, the best tip for making DIY wall art is simply to not be afraid to get creative and try new things; even a failed project may provide inspirational ideas for a new project in the future, or provide a lesson as to how to tackle something in the future. Other, more practical tips include matching the wall art to the type of decor found elsewhere in the home, to ensure a cohesive look. In addition, planning how the project will go ahead of time, and purchasing enough materials, is very important as well to ensure the project materializes as it was imagined.
There are a number of different types of DIY wall art techniques that can look great in a home. The type of art projects an individual chooses to do will largely depend on his or her artistic abilities, as well as the look that he or she is going for. Painting a mural on a wall, for instance, is a great choice for DIY wall art, but requires a great deal of artistic ability. Conversely, making a seasonal wreath out of different items, applying wall decals, or simply making a piece of wall art using decorative paper are all much easier options.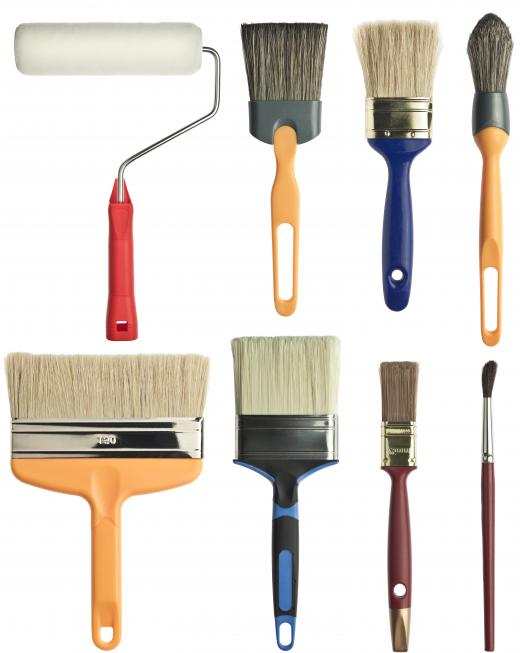 When planning to make DIY wall art, it is important to consider the rest of the decor in the home. If it is a country home with more traditional decor, the homemade wall art should match this general theme; similarly, a more modern or eclectic home might lend itself well to more unique decor ideas. Many people like to begin with one room, or even just one wall in one room, before trying to decorate the whole home with DIY wall art. This allows a better estimation of the time and expense it will take.
The most important aspect of any DIY project, DIY wall art included, is planning. In most cases, it is better to overestimate the materials needed, especially if they can be returned later, than to underestimate and have to go back to the store. In addition, be sure to complete all measurements twice to be sure they are correct. Proper planning will save many headaches when trying to make art for the walls, whether it is simply applying wall decals, or painting a wall-sized mural!
AS FEATURED ON:
AS FEATURED ON:

By: tuja66

Different styles of brushes can create different paint effects.

By: Petro Feketa

DIY wall art for a child's room can involve the use of hand prints.

By: DragonImages

A child may draw pictures to create DIY wall art.

By: Rob

Paint may be used to apply wall decor letters.