What Are the Best Tips for Making Apple Butter?
Apple butter is a delicious, low-fat spread made by cooking down apples to a jam-like consistency. While making homemade apple butter can be time-consuming, it involves relatively little work and can be mastered by novice cooks. Some of the best tips for making great apple butter include properly preparing jars, choosing the right apples, determining the best sweetener, and considering flavor combinations.
For those planning to jar apple butter for later use, it is important to properly clean and process jars to prevent mold or bacteria from tainting the butter. Jars should be carefully inspected for chips or cracks, and lids should be checked for warping or signs of rust. The lids and jars must then be sterilized in hot water, using a boiling water bath or hot water canner. Without proper sterilization, jars can allow the growth of harmful bacteria which can cause severe illness if consumed.
Great apple butter starts with great apples, but with so many different varieties to choose from, picking a type of apple can be a challenge. For a classic, sweet-tart flavor, consider using a slightly sour cooking apple such as Gravenstein or Granny Smith. For a slightly sweeter flavor profile, consider combining half tart apples with a half a sweeter variety, such as Winesap, Honeycrisp, or Macintosh. Regardless of the variety, choosing apples that are fresh, ripe, and at the peak of season will generally result in the best tasting apple butter.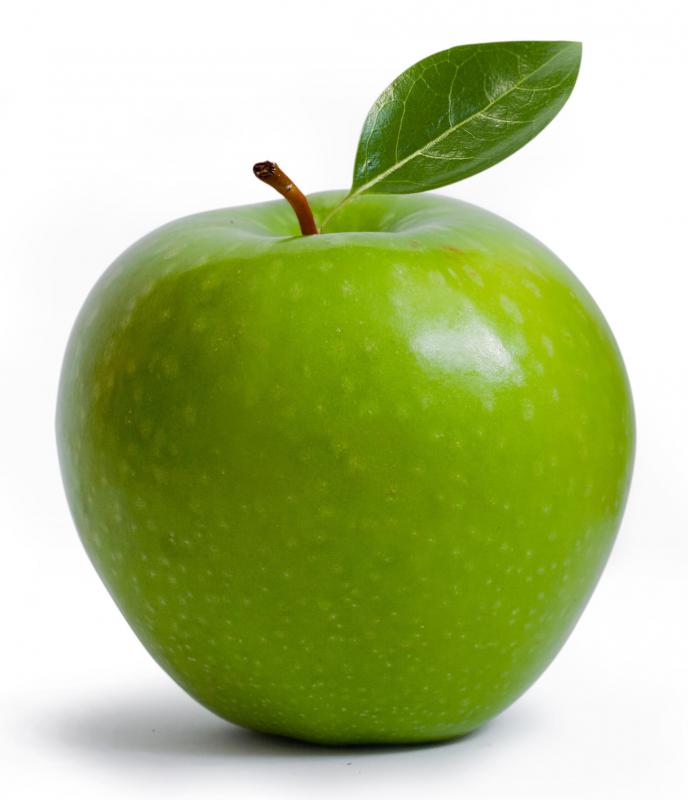 While it is possible to make unsweetened apple butter, many recipes do call for at least a little additional sweetener. White and brown sugar are commonly used, but are by no means the only available choices. Alternative sweeteners, such as stevia or agave syrup, can be a good option for those who do not like regular sugar. Maple syrup is a delicious alternative that will add some richness to the final flavor. Some fruit juices, such as apple cider and white grape juice, can also add a little extra sweetness without dramatically increasing the sugar content.
Plain apple butter may be delicious, but once the basic process is mastered, experimenting with different additions can be fun. Consider making combination fruit butters, such as apple-fig or apple-persimmon. Test out a variety of spices, such as cloves, cinnamon, star anise, or allspice, for deeply aromatic blends. Cook a big batch of plain apple butter, then mix each jar with a different set of spices and additional fruits for a rainbow of options.