What Are the Best Tips for Making a Van Wheelchair Accessible?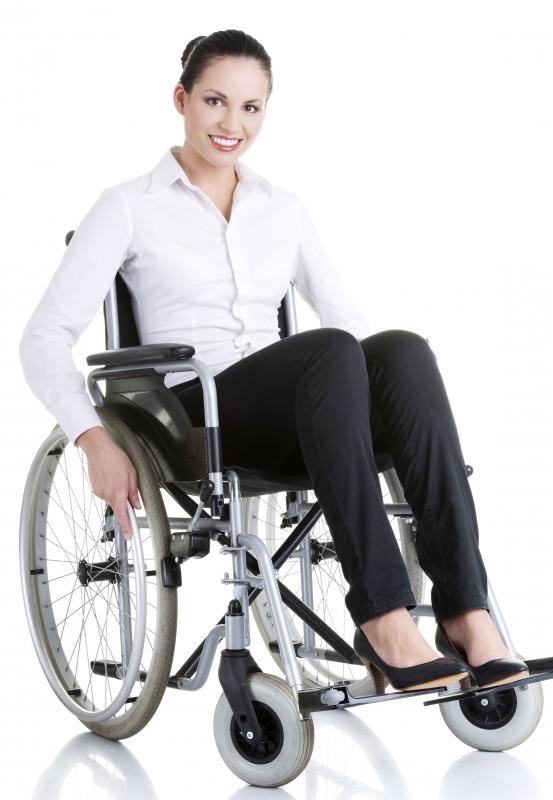 The process of making a van wheelchair accessible can vary depending on the specific vehicle, and in some cases it may require professional assistance. One of the first factors to examine when attempting to make a van wheelchair accessible is head clearance, since wheelchairs typically sit higher than regular vehicle seats. If the van lacks sufficient head clearance, a professional conversion company may have to drop the floor or raise the roof. A ramp or lift can then be installed in addition to wheelchair tie downs. Further modifications, such as a motorized driver seat and hand controls for the pedals, can also allow a wheelchair-bound person to drive the van.
Some vans are easily converted to be wheelchair accessible vehicles, but others can require more substantial work. Minivans typically lack the necessary headroom to accommodate an individual in a wheelchair without extensive modifications. One common option is to lower the floor pan, which can require additional modifications to the exhaust and brake systems. This can also greatly reduce the ground clearance of the vehicle, so it is important to take care when driving these modified vans over any kind of rough terrain.
A decision also has to be made regarding the wheelchair access point. The two options are to enter via the side door or the back door. In either case, the corresponding factory seats will need to be removed to accommodate the wheelchair. The least expensive option to make a van wheelchair accessible is to use a removable ramp that was designed for the specific vehicle. Another option is to install a motorized platform that can lift the wheelchair up and into the van.
The other necessary component for making any van wheelchair accessible is a tie-down system. Tie-downs are usually bolted to the floor of the vehicle and allow the wheelchair to be secured safely in place for transit. The placement and design of the tie-downs can vary depending on whether the wheelchair enters from the side or the rear.
Additional modifications can also be made in the process of making a van wheelchair accessible. One possibility is to install a motorized driver seat that turns around automatically to allow an individual to slide into it from a wheelchair. Coupled with an automatic chair lift and hand controls for the brake and gas pedals, this can allow a wheelchair-bound individual to drive his own van with no outside assistance.
By: Piotr Marcinski

Sufficient head clearance is required when making a van wheelchair accessible.

Many people who are physically disabled are capable of driving a modified vehicle and having a rewarding career.