What Are the Best Tips for Making a Gruyere Quiche?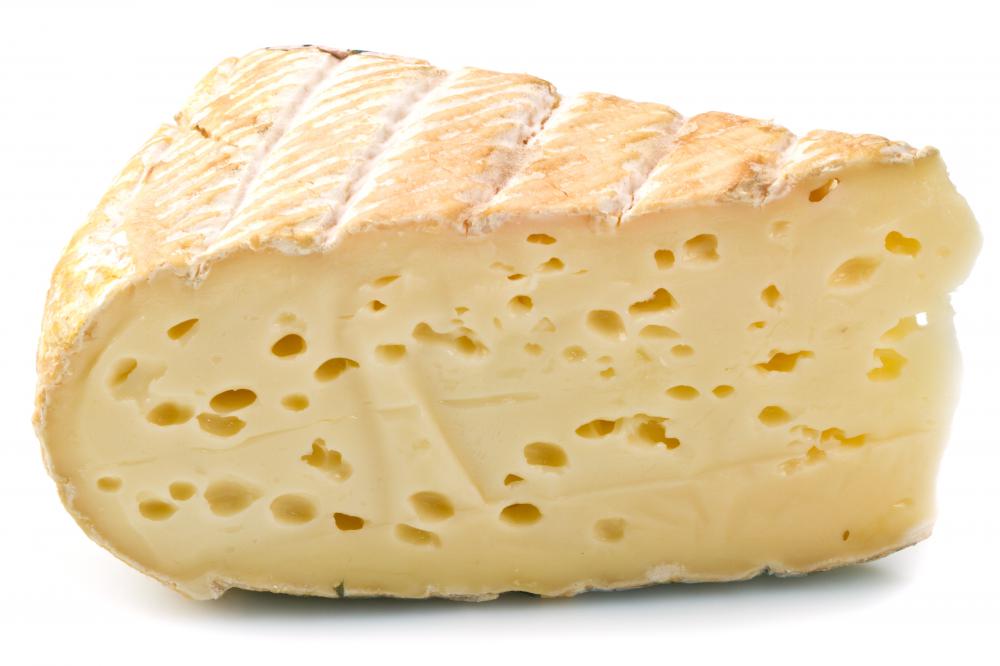 Even novice cooks can create a magnificent gruyere quiche in very little time by following a few simple tips. Pastry-impaired home cooks can whip up a crustless quiche or cheat just a tad by purchasing preformed pie dough in the refrigerator or freezer section of the grocery store. Whether working with homemade or premade pastry crust, there's no need to precook it, but the cook should freeze the pie shell and prick it several times with a fork to prevent it from shrinking. A simple gruyere quiche is wonderful on its own, but adding any kind of meat, veggie, herbs, or spices just makes it better.
Quiches are a breeze to compose, but many a cook has discovered that filling the pie shell too high is likely to result in spills. One way to avoid this is to put the shell on a baking sheet before transporting it to the oven so any overflow will end up on the tray rather than the floor. An even better option is to put a baking sheet on the oven rack, then place the empty pie shell on it, and pour the liquid ingredients directly into the shell. Putting the baking shell on a pizza stone rather than a baking sheet will serve the same purpose and guarantees the crust bottom won't be soggy.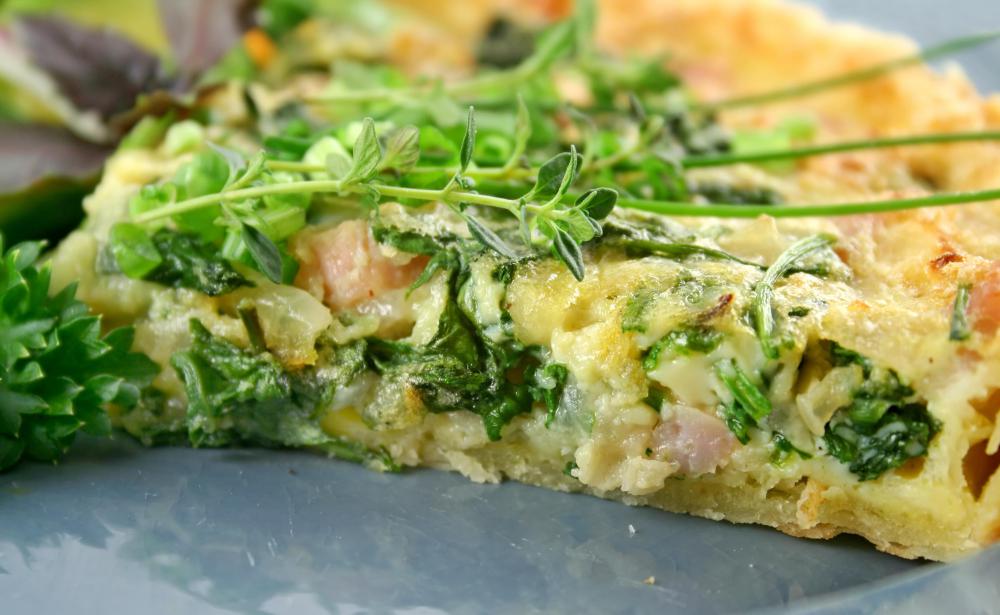 Gruyere quiche fillings generally are high in fat and cholesterol because of the cheese, cream, and eggs. Replacing the cream with low-fat or fat-free milk isn't a great idea because both the flavor and the texture of the quiche will be compromised; nobody wants a watery, rubbery quiche. Dieters can cut calories and fat by making a crustless version, substituting some of the gruyere cheese with cottage cheese, and cutting the heavy cream with evaporated or two-percent milk.
A crustless gruyere quiche combines half a dozen eggs with cream or whole milk, a little cornstarch, and the cheese. Many cooks add sautéed scallion, onion, or leeks. Other additions include sautéed button or wild mushrooms, sautéed bell peppers, and bacon, sausage, or other meat. The clever cook knows that raising the temperature for the last few minutes of cooking will help brown the surface, making it more attractive and improving the taste somewhat.
Some cooks like to include tomato in their gruyere quiche fillings. They must seed the tomato and drain the excess liquid before they add it to the mix, or the results will be watery. If the cook is pressed for time, he or she can use raw veggies that aren't too fibrous, but the quiche will suffer. Roasting or sautéing bell peppers sweetens them and brings out complex flavor. Raw mushrooms, summer squash, and other water-rich veggies might result in a watery quiche.
By: Lsantilli

Fontina cheese can be a good substitute for gruyere.

Thick slice of Gruyere cheese.

By: Brett Mulcahy

Sauteed scallions, leeks, and spinach are popular additions to a Gruyere quiche.

By: nata777_7

Cottage cheese can be substituted for some of the gruyere to reduce calories.