What Are the Best Tips for Installing DIY Carpet?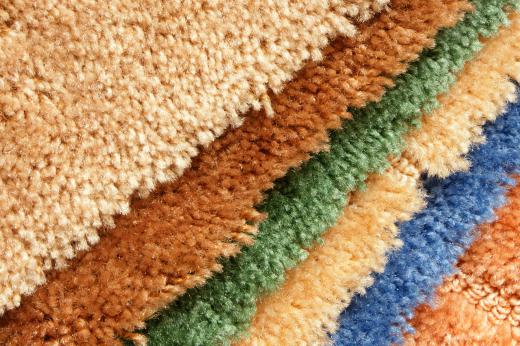 A DIY carpet project can be time-consuming and labor-intensive, so it may not be a great project for all DIYers. Make sure to research the various steps in the process to decide whether the project can be done without professional guidance. Before the DIY carpet installation project can be started, the old carpet will need to be removed. Be sure to vacuum the old carpet first to avoid excess dust and dirt entering the air as the carpet is ripped up. Assemble all the proper tools ahead of time so the project goes as smoothly as possible and as quickly as possible.
The padding that is installed beneath the old carpet will need to be torn up and replaced as well, though in some cases the older padding can be reused. It is best to replace the padding when the carpet is replaced, as the padding can become worn out or dirty from use. The DIY carpet project will then continue by cleaning the floor underneath the padding. All old tackless strips will need to be removed as well and replaced with new strips that can hold the new carpeting in place. Reusing old tackless strips for the DIY carpet project is possible as well, assuming they are in reasonably good condition.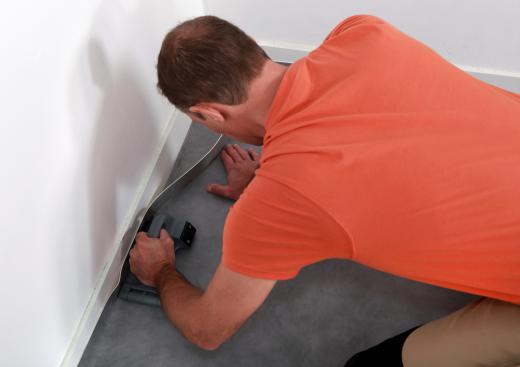 Before the new carpet can be installed, the carpet padding will need to be put down. The padding should overlap the tackless strips, and the seams of the pads should be sealed with duct tape. The seams should not overlap; overlapping can lead to lumps in the carpet that can in turn create a tripping hazard. The padding should be stapled in place with a staple gun to prevent the padding from shifting during the installation process.
When installing the new DIY carpet, it is important to ensure it is pulled taut against each wall before being secured against the tackless strips. Renting a knee kicker will be necessary. This tool is used to force the carpet toward the wall, and it will require the installer to kick the padded end of the tool with his or her knee. This can be a tiring process, so it is a good idea to do a little at a time. A carpet stretcher can then be used to pull the carpet against the tacks on the strip to secure it in place.


By: Popova Olga

Frieze carpeting.

By: aerogondo

Carpet tape may be used to keep carpet in place.

By: auremar

DIY carpet installation can be labor intensive, but it can save money if done right.