What Are the Best Tips for Home Winemaking?
Home winemaking can be a straightforward and rewarding hobby if the winemaker has an understanding of the process. A general procedure must be followed, but flexibility with ingredients allows a winemaker some room for creativity. There are several important tips for home winemaking that are essential in successfully producing good wine.
The first and most important tip to keep in mind while making wine at home is to be very careful with sanitation. If any bacteria finds its way into the wine or the equipment during the process, the final product may become spoiled and have undesirable off-flavors. Professional wineries follow this guideline strictly, and it is no different for home winemaking.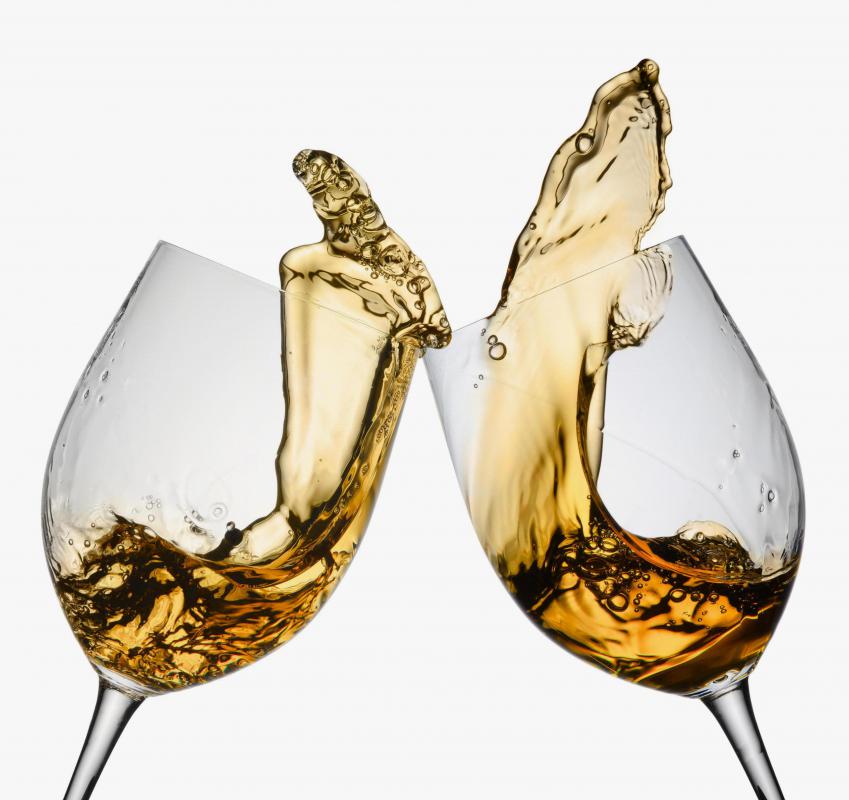 The next important tip is to make sure to use quality, all natural ingredients, and look for the freshest and highest quality grapes or juices available. Ensure that they contain only 100 percent juice and do not have any artificial flavors or preservatives. Added elements or preservatives may react poorly during the fermentation process and could potentially spoil the wine.
Quality equipment is also important in home winemaking. A stainless steel pot for boiling the juice is preferred because it can be more thoroughly sanitized than pots made with other metals. Likewise, a glass carboy, which is the jug used to store the wine during fermentation, is preferable to a plastic carboy. If plastic is used, make sure that it is classified as food-grade plastic. This will prevent any off-flavors from the plastic from influencing the wine.
Though it is possible to use juice instead of fruit in home winemaking, it is strongly recommended to use grapes. Using quality grapes and crushing them to make juice is the best way to capture the unique flavors that occur in some grape varietals. Grapes may be purchased from grape growers or grape growing associations.
Pectin is an enzyme that naturally occurs in fruit, often in the skin. Using fruit in the home winemaking process allows the pectin to be naturally introduced into the wine, thereby aiding the wine in its clarification. A clear wine will look better and make for a better presentation. If only juice is used, a pectic enzyme may be added for the same purpose.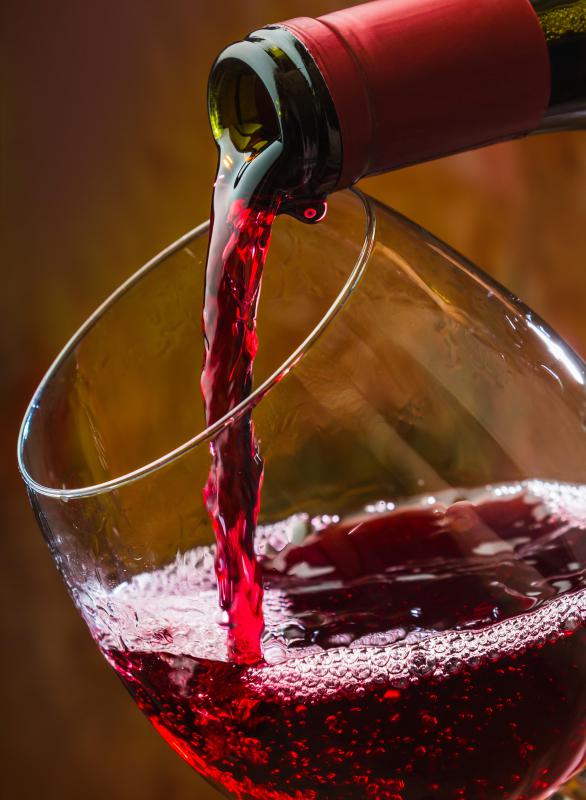 Once the wine has been prepared and the yeast has been introduced, it is important to maintain the temperature between 60-80° Fahrenheit (15-26° Celsius). Fermenting wine at temperatures near the higher end of that range will speed up fermentation, but at the same time increase the risk of spoiling the wine. At the lower end of the range, fermentation will slow down, but the risk of contamination will also be reduced.
By: imageegami

Wine fermenting in a vat.

By: Ruslan Semichev

Toasting with homemade white wine.

By: tpfeller

Use only high-quality grapes to make homemade wine.

By: msk.nina

Grapes rather than juice should be used for homemade wine.

By: Oleg Zhukov

The aging process of a homemade wine can take anywhere between 3 to 8 months to achieve the desired taste.