What Are the Best Tips for Grooming for Men?
Good grooming for men means doing whatever is necessary to appear presentable to those around you, especially prospective romantic partners. The best grooming tips start with using the right tools and techniques to achieve the best shave possible. Grooming facial hair includes taking care of a beard, mustache, sideburns, and any hair growing from the nose, ears and neck. Many people form their initial perceptions about a man by his grooming habits and the type of hairstyle he maintains.
One of the most basic tips in grooming for men involves shaving. There is so much more to getting a good, clean shave than a store-bought razor and a can of shaving cream. In the old days, men knew how to prepare their facial skin and hair follicles by applying hot water, using a badger hair brush to create a rich lather, and a super sharp straight razor to get the closest shave possible. Today, men may use a pre-moisturizer or facial scrub to prepare the skin, a high-tech safety razor, and some type of post-shave soothing cream or lotion. Check with a barber, stylist, or pharmacist to get the best advice on the best shaving products and techniques.
Whether a full beard, slender goatee, or mustache, good grooming for men includes keeping facial hair trimmed and neat. Facial hair includes hairs that are growing in the nose and nostrils, so it's a good idea to buy a nose hair trimmer and take the time to trim regularly. Eyebrows should be brushed daily, using a brow gel or conditioner and trimmed on a regular basis to make the face look more open and alert. Grooming for men also includes trimming hair on the neck and removing any hair growing from the ears. Regular visits to the barber will go a long way in helping to keep all that facial hair under control.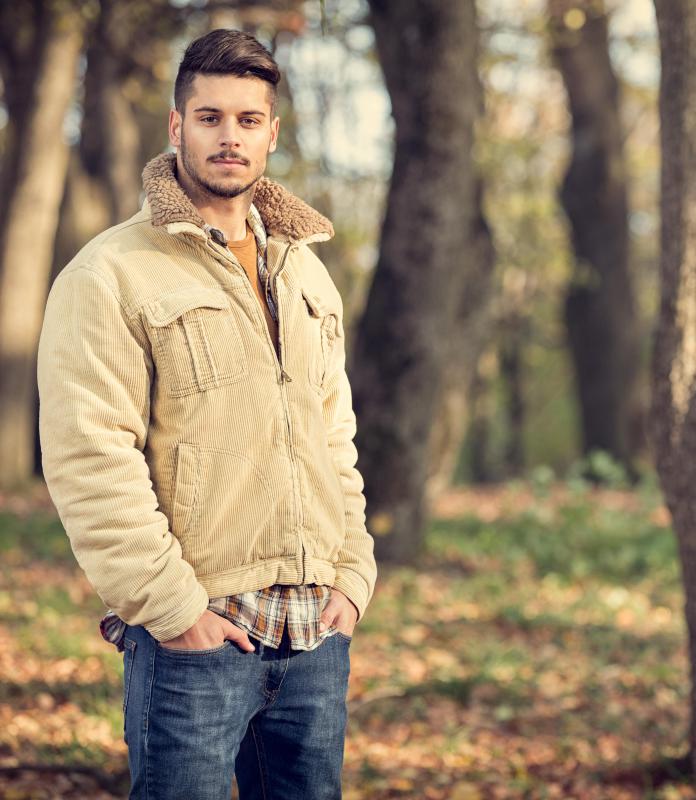 A great haircut says a lot about who a man is and how he wants to be perceived by those around him. A man's hairstyle should reflect the lifestyle he is leading or fit the type or business in which he is engaged. For example, a businessman who spends a lot of time in the corporate headquarters hobnobbing with corporate executives should have a well-groomed, clean look. A man working in a creative career may want a more carefree layered hairstyle. Basic grooming for men starts with a haircut that fits with his career and wardrobe.
By: ArenaCreative

A neatly trimmed goatee.

By: Ruslan Solntsev

Shaving is an important aspect of grooming for many men.

By: mh-werbedesign

For men, basic grooming begins with a haircut.

By: Igor Mojzes

Keeping a mustache trimmed, neat and clean are good grooming practices.

By: mybaitshop

Nose hair clippers are often used to groom nose and ear hair.

By: BlueSkyImages

Men may groom their eyebrows for a neat but natural look.