What are the Best Tips for Fruit Gardening?
Growing fruit can be a wonderful way to enhance both the garden and the table. Gardeners with fruit trees and berry bushes can enjoy fresh, sun-ripened fruit picked just moments before for optimal flavor. In order to get the most out of fruit gardening, make a basic garden plan and start looking up recipes for the bountiful harvest to come.
One important thing to consider when fruit gardening is the climate and amount of sunshine in a gardening plot. Many websites and gardening magazines provide guides on climate regions and appropriate plants for each area. To get an idea of what fruit grows well in the local area, visit a farmer's market to get a glimpse of locally grown produce, and don't be afraid to ask vendors about the variety and growing season of their products.
Some fruit gardening is as simple as giving plants water and light, but growing large fruit trees may be more complex. Apples, pears, and peaches may require pollination before bearing fruit, and may need to be planted in groups to ensure proper cross-pollination. As trees grow large, they may also require increasingly difficult pruning. Nevertheless, fruit trees are both beautiful and economic, proving well worth the effort of learning basic tree care.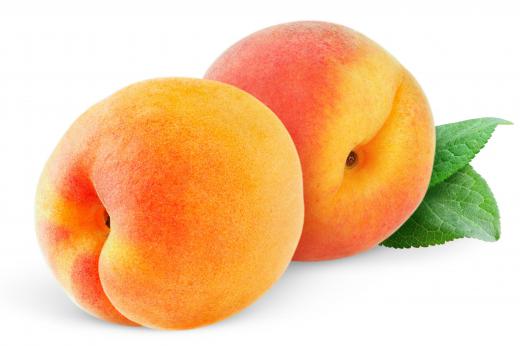 Berries typically make for easier fruit gardening, provided they have enough sunlight and water. Blueberries, raspberries, and strawberries do very well even in small pots and containers. Blackberries can provide abundant fruit all summer long, but be very careful to keep them pruned and contained; these rapacious bushes can quickly take over a fence or yard with thorny branches.
When planning a fruit garden, be sure to consider space availability in terms of when plants are matured, not planted. Find out the maximum dimensions of large plants, such as fruit trees, to be sure enough space is left between each tree. Do some research about sunlight requirements before fruit gardening begins, to be sure that plants will receive enough light during their growing and fruiting season.
Since the purpose of fruit gardening is to create edible goods, be careful to avoid planting anything toxic or poisonous near fruit plants. If plants have toxins that leach into the soil, fruit can also become toxic. Use a plant guide to help determine what kind of plants are already in the garden, and if they pose any potential risks to fruit.
Consider whether to use natural growing methods or employ chemicals when fruit gardening. While chemical sprays can help prevent disease and insect infestation, some evidence shows that ingesting these chemicals may be bad for health. Fruit gardening can be done organically for those who prefer not to use pesticides and chemically enhanced fertilizers; one of the advantages of fruit gardening is knowing exactly which substances have been used to bring the fruit to the table.
AS FEATURED ON:
AS FEATURED ON:

Dates growing on a date palm.

By: Anna Kucherova

Peach trees may need to be pollinated before bearing fruit.

By: TristanBM

Some fruits, like apples, need to be grown in groups because they must cross-pollinate to produce fruit.

By: Lana Langlois

Fruits varieties such as pears may require pollination before bearing fruit.

By: WavebreakmediaMicro

Someone who is interested in fruit gardening can discover what can grow on their land by talking to vendor's at a local farmer's market.

By: Brian Jackson

Blueberries require little space, so can be good for a new gardener.

By: Reicher

Sunlight and climate are important considerations for fruit gardening.

By: Dzianis Rakhuba

Kiwis, oranges and other fruits have been genetically engineered to be resistant to certain herbisides.