What Are the Best Tips for Fashion Advertising?
People involved in fashion advertising are tasked with ensuring that the manufacturer's target market are able to learn about new shoes, hats and various types of apparel. Successful advertisers work closely with designers, marketing firms and product line managers when developing advertising campaigns, often relying heavily on research and experience to make key decisions. Many firms use both traditional mediums such as newspapers and magazines as well as modern technology including online stores and social media websites to promote new clothing lines.
Prior to producing new clothes, designers usually order reports from market research firms that detail the types of colors, fabrics and clothing that consumers wish to buy. At this stage, people involved in fashion advertising normally liaise with the designers and begin thinking of ways to market these new clothing lines. Typically, designers create shirts, shoes and other apparel with certain kinds of consumers in mind. Advertising associates must ensure that they have a thorough understanding of the designer's target market otherwise marketing efforts may be misdirected.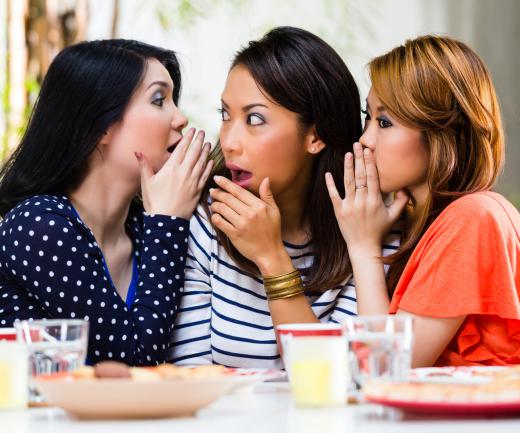 When a new product line is being launched, those involved in fashion advertising must arrange to have advertisements strategically placed in journals or magazines that the designer's target clients are likely to read. A firm that is promoting men's business suits may place advertisements in trade journals that are read by finance professionals, while a firm that markets children's swimwear would be more likely to promote new product lines in magazines aimed at parents. The marketing efforts should begin before the product goes on sale to ensure that retailer's initial supplies of the new clothes are quickly depleted with the result that the retailers will likely order more clothing from the manufacturer.
Aside from using promotions in printed magazines and journals, people involved in fashion advertising often promote products online. Some internet providers use cookies to track demographic information about computer users. Based on that information, these firms allow companies to target certain types of consumers with pop-up advertisements and other types of marketing. Other companies opt to buy actual commercial space on fashion websites. Normally, firms try to place these promotions on sites that sell the clothes that appear in the advertisements.
Fashion advertising sometimes involves the use of social media websites. Some companies create social media accounts specifically to promote products while other firms enlist the help of celebrities to market fashion. In such instances, the manufacturer may give a celebrity free clothing or pay the individual a fee in return for that person recommending a product through various social media channels. Some fashion firms even pay celebrities a fee to wear clothing out in public at major events such as movie premieres or sporting events. Such marketing practices are based on the theory that consumers are often influenced by famous people.


By: Wrangler

Fashion advertisers must make a connection with a manufacturer's target buying market.

By: Photocreo Bednarek

Shopping malls are a popular location for fashion advertisers to show off new clothing lines.

By: Kzenon

Some companies rely on word of mouth advertising to promote their products.

By: maska82

Fashion magazines often contain advertisements promoting the latest trends.

By: gemphotography

Social media is one way to create buzz about different fashions.