What Are the Best Tips for Doing Hand Embroidery on Sarees?
Traditionally, seamstresses wove silk and cotton fibers to make Indian sarees, but in modern times they use many different fabrics to make the garments, including polyester, nylon, and rayon. Knowing the characteristics of the saree fabric and how the embroidery will affect that fabric is one of the best tips for doing hand embroidery on sarees. As with all clothing fashions, designs or patterns and color combinations have changed throughout the centuries, and having a good understanding of many different styles of saree embroidery often helps a designer create a personally expressive piece of clothing. Another good tip for people who plan to embroider a saree is to practice the embroidery stitches in the selected thread on the saree fabric.
Although some people choose to follow tradition and stitch in classic styles, such as chikankari or mughal, many hand embroiderers are embracing modern embroidery styles, designs, and patterns. A tip for an embroiderer who is doing hand embroidery on sarees is to plan the designs carefully before selecting the materials. People who choose to do traditional embroidery generally have more success when they choose traditional materials. Some companies market kits to help a person create conventionally styled sarees. For example, sarees embroidered in the mughal style feature metallic thread and uncut stones and require a strong, heavy fabric, such as heavy silk or velvet.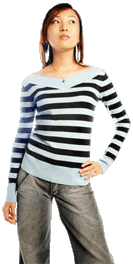 The fabrics, like the heavy textiles for mughal embroidery, can make a difference in the appearance of the embroidery. Many threads used for hand embroidery on sarees are delicate and light, which are appropriate for light, airy fabrics. Other threads may be heavier, such as silver, gold, or colored wire, and will pull and snag lightweight fabrics. A person needs to consider the fabric, thread, and embellishments when planning the embroidery project.
An embroiderer typically chooses threads and fabrics that have similar characteristics. Choosing materials that require the same type of care, such as dry cleaning or cold-water washing, is one of the best tips for hand embroidery on sarees. This is one of the ways to ensure that the saree and the embellishment will last for many wearings.
Creating hand embroidery on sarees is time-consuming, laborious work. A person undertaking this task should be familiar with basic embroidery techniques. Generally, it is difficult to rip out stitches without damaging finer-textured saree fabrics. It is always a good idea to learn to embroider before tackling a large project, such as a saree. When doing some of the traditional stitches, such as the fine gold thread work of gotta patti, it is important to learn the stitches and practice with the gold thread. Other specialty threads, such as the neem tree thread of the neem zari work, may behave differently than the standard cotton or polyester embroidery thread.
AS FEATURED ON:
AS FEATURED ON:

Woman with hand on her hip