What are the Best Tips for DIY Home Security?
When it comes to do-it-yourself (DIY) projects around a home, DIY home security is one of the easiest and most rewarding a homeowner can conquer. One of the first things a person should consider is just what level of home security he or she needs or wants, since this can range from secure locks on doors and windows to barred windows and panic rooms. Someone should also consider forms of DIY security that may not initially come to mind, such as uses of bushes and plants.
DIY home security typically covers any type of work that can be done by a homeowner to improve the security of his or her home. This does not usually include the installation and use of an alarm system. These security devices usually need to be installed and maintained by an outside company.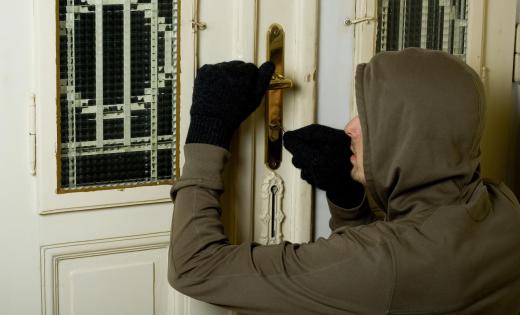 One of the best places to start with DIY home security is a consideration of overall needs and desires for home security. Someone who lives in a good neighborhood and simply wants to improve a few features will typically invest less time and money than someone looking to greatly improve security. In both cases, the locks on doors and windows should be strong and secure; some brands are more resistant to being picked or easily broken. Someone looking for heightened security can consider bars over windows. A panic room can also be created inside of a house that is nearly impenetrable.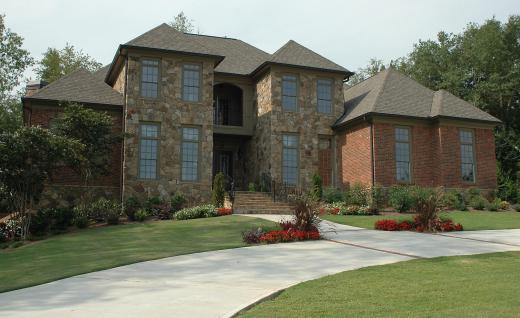 Someone should also consider some DIY home security tricks that may not initially come to mind. The plants used around a house, for example, can have an impact on the security of that home. Tall trees with strong branches near upper floor windows can be used by a potential intruder to gain access to a house. Bushes around the front door can also provide privacy for someone looking to break into a house. Planting rose bushes or other plants with large thorns under windows can deter someone from attempting to climb in through those windows.
There are other forms of DIY home security that someone should consider as well. Using timers to automatically turn on lights in the evening, even when no one is home, help make a house look occupied. Most burglars do not break into houses when it appears that someone is home to avoid potential confrontation with a homeowner. Someone can also install home surveillance systems, which can include multiple cameras that feed to a computer or other viewing system; such systems can be fairly affordable and easy to install.
AS FEATURED ON:
AS FEATURED ON:

By: Benicce

Motion detectors can usual sense changes in pressure caused by a swinging door.

By: itsallgood

Home security systems can be costly, but they are usually worth the investment, especially in nicer homes that are prime targets.

By: pramecomix

Ensuring windows have locks is a good home security choice.

By: Kenishirotie

The keypad should be positioned where the homeowner can access it immediately after entering the home.