What Are the Best Tips for Claiming Unemployment?
One of the best tips for claiming unemployment compensation is filing right away. The sooner a person files, the faster he will likely receive benefits. Other good tips are those that involve being prepared with the information needed to apply as well as being honest when completing claim forms. Additionally, it is usually important to be patient when applying, as the claims process isn't always quick.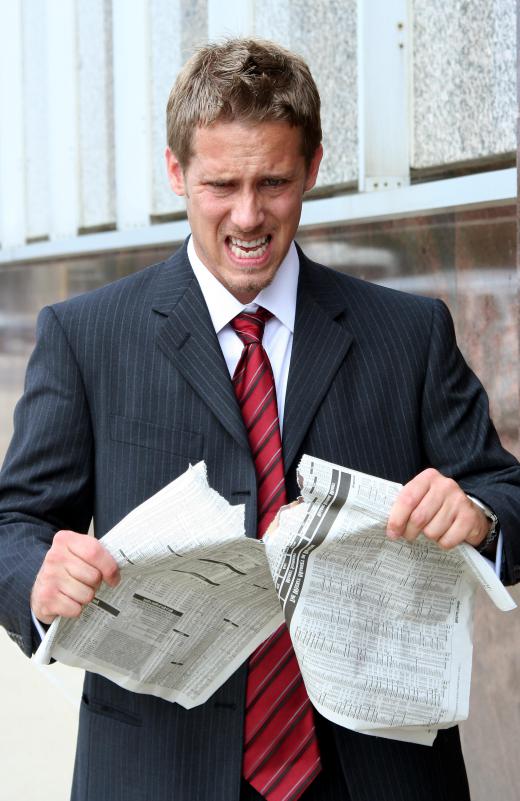 Filing for unemployment compensation as soon as possible after losing a job is important. The longer a person waits to file an unemployment claim, the longer it will likely take for him to begin receiving benefits. In many cases, the claim date on his unemployment file is set to the date he completed his claim forms rather than the date on which he was first unemployed. Some unemployment agencies need a week or more to process a claim, and if a claim is complicated for any reason, the amount of time required could be even longer.
Another important tip for claiming unemployment compensation is to be prepared. If an individual cannot complete the required forms when he applies, this may lead to delays in the evaluation process. When he visits the unemployment office to apply, he may do well to have such information as the name of the business for which he worked on hand as well as his hire date and the date on which he stopped working for the company. Likewise, he will probably need to provide contact information for his employer and details about his former income and the hours he worked. He may also have to provide information about his work history prior to his most recent job and answer questions about the reasons he is now unemployed.
It is also wise to be honest when claiming unemployment compensation. In some jurisdictions, a person will be ineligible for unemployment if he quits his job or is fired for certain reasons. He may also be ineligible if he only worked for a company for a short period of time. If he is dishonest when he files an unemployment claim, it is likely that the unemployment office will learn of his deceit. Usually, employers are contacted before unemployment compensation is granted.
An individual may also do well to remain patient when he is claiming unemployment compensation. The process from applying to receiving his first check may last longer than he likes. This is usually because of the high volume of claims awaiting processing. Likewise, he might have to renew his claim every week or every couple of weeks, often through the mail or by phone. Understanding that the process for filing may not be quick and easy may help an individual feel less frustrated.


By: Paolese

Individuals who have lost their job may file an unemployment claim.

By: Dana Heinemann

It is important to file for unemployment as soon as possible after losing a job.

By: Brian Jackson

To collect unemployment insurance, a person might need to demonstrate they are actively seeking a new job.