What Are the Best Tips for Canning Zucchini?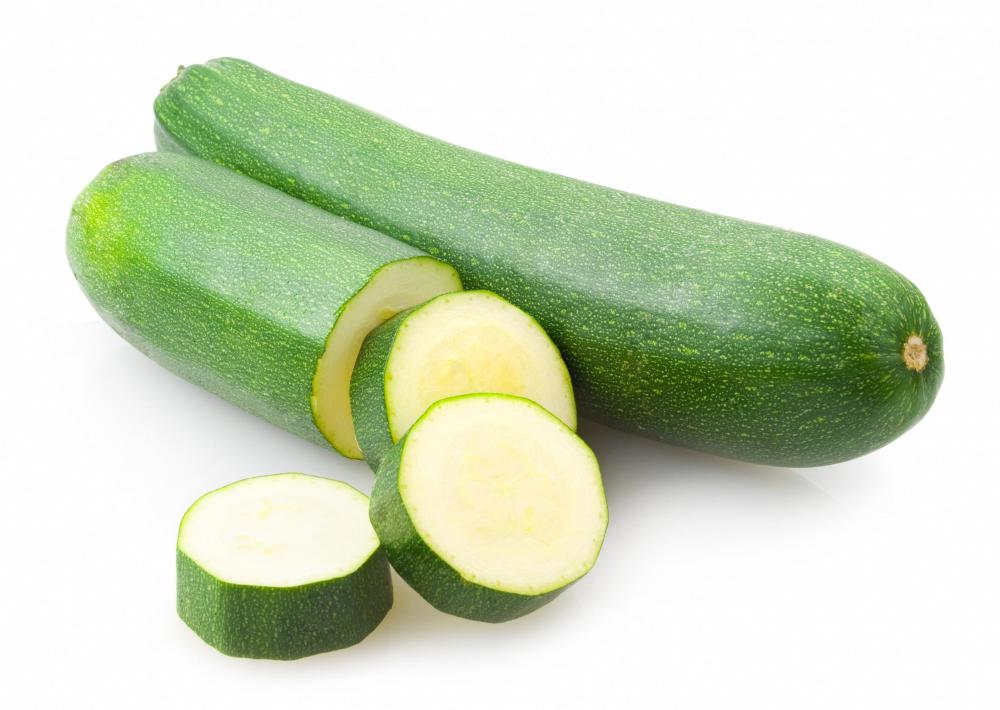 Care must be taken when canning zucchini. Zucchini is part of a group of vegetables known as low-acid vegetables, meaning that proper and precise canning measures should be taken to ensure that all harmful bacteria is killed. When canning zucchini, it is best to use the freshest zucchini possible, work quickly, pack the zucchini loosely in hot canning jars and heat and seal it in a pressure cooker long enough to kill any harmful bacteria. Even though canning zucchini is possible, many experts recommend freezing zucchini instead, because they believe that this method is safer.
To start canning zucchini, you need the freshest zucchini possible. As fruits and vegetables sit after being harvested, they begin to lose taste, texture and color from the breakdown of various enzymes. If it is not possible to use zucchini right after harvesting it, keeping the zucchini on ice or in a refrigerator might help preserve the vegetable prior to canning. Even if zucchini is kept cold, it is still best to use it for canning as soon as possible.
After it is time to prepare the zucchini for canning, cut the vegetable into uniform slices. Avoid letting the slices sit out for too long, because they will start to discolor. The zucchini slices should then be placed in a pot with water and brought to a boil. Remove the cooked zucchini and place it into heated glass jars, filling the jars with the liquid that was used to boil the zucchini. The zucchini should be packed loosely into the jars to allow for even heating during the pressure cooking phase.
After the zucchini has been prepared and added to the canning jars, the seals and lids should be placed on jars. At this point, the jars are ready to be processed in a pressure cooker to both seal them and help destroy any harmful bacteria. Various opinions exist about how long to process canned zucchini, but many experts say to process the jars for at least 30 minutes.
Pickling zucchini is another method of canning zucchini. Some people believe that this preparation is safer than simply blanching the vegetable before placing it into canning jars. Other methods for zucchini preservation include blanching slices and then placing the slices into freezer bags or other airtight containers. Some people grate the zucchini in preparation for baking throughout the year, blanching the grated pieces and placing them in freezer containers. Dishes that are prepared with zucchini might also be frozen, allowing an individual to preserve the zucchini and have meals ready to eat from the freezer.
Raw sliced zucchini.

By: fotomatrix

Zucchini prior to slicing.

By: Viktor

Canning salt.