What Are the Best Tips for Canning Soups?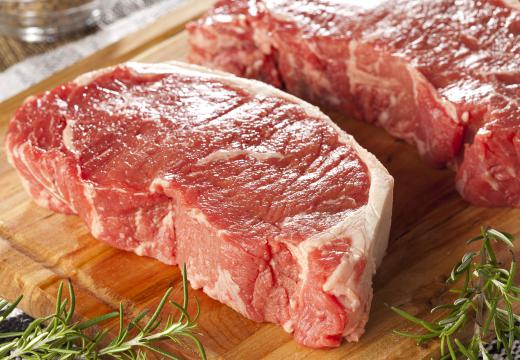 Canning soups can be a good way to use up leftover ingredients, as many soups may be canned at home provided it does not contain pasta or noodles. When canning these foods, all the ingredients should be thoroughly cooked before placing them in canning jars. Many cooks prefer to cook the meat and vegetables separately, which can be especially helpful if the meat is being boiled on the bone. After cooking the meat, some of the broth can be saved to add to the vegetables along with various spices and herbs. A pressure cooker should be used when bottling this food, and the amount of time needed to process soups can depend on the ingredients and size of jar.
Most people prefer not to add pasta or noodles when canning soups because these ingredients tend to get soggy. For this reason, cooks may want to avoid bottling food that contains some form of pasta. Those who enjoy eating soup that contains pasta or noodles can always add these ingredients whenever the soups are being served.
It can be a good idea to cook the soup ingredients in two separate pots. This is because many meats used in canning soups can take longer to cook than vegetables do. It can also help reduce the possible contamination of vegetables by coming in contact with raw meat. Once the meat and vegetables are both completely cooked, they can be combined in one larger pot along with some type of liquid soup base to form the finished product.
Boiling the meat and vegetables separately can make it easier to remove meat such as chicken or turkey from the bone. After doing so, it can be a good idea to skim the fat from the broth so these juices can be used for canning soups. Some meats may produce a very mild-flavored broth, while others will have a stronger taste. Cooks may want to sample a bit of the broth to see if it needs to be watered down or if bouillon or spices should be added to it.
The amount of time needed for canning soups at home can range from 60 to 100 minutes. Generally speaking, small canning jars are processed for shorter times, but larger jars could take slightly longer. Soups should be processed for around 100 minutes whenever the recipe contains seafood, no matter what size jar is used for preserving the food.


By: Brent Hofacker

It's best to cook meat and vegetables separately when canning soups.