What are the Best Tips for Baking a Berry Tart?
A berry tart can be the perfect dessert for summer gatherings or as special treat. The best tips for baking a berry tart involve berry selection, crust types, and add-ins or toppings that may be mixed and matched to create a unique and pleasing dessert. Bakers can choose from a large selection of tart pans for standard or mini-sized tarts.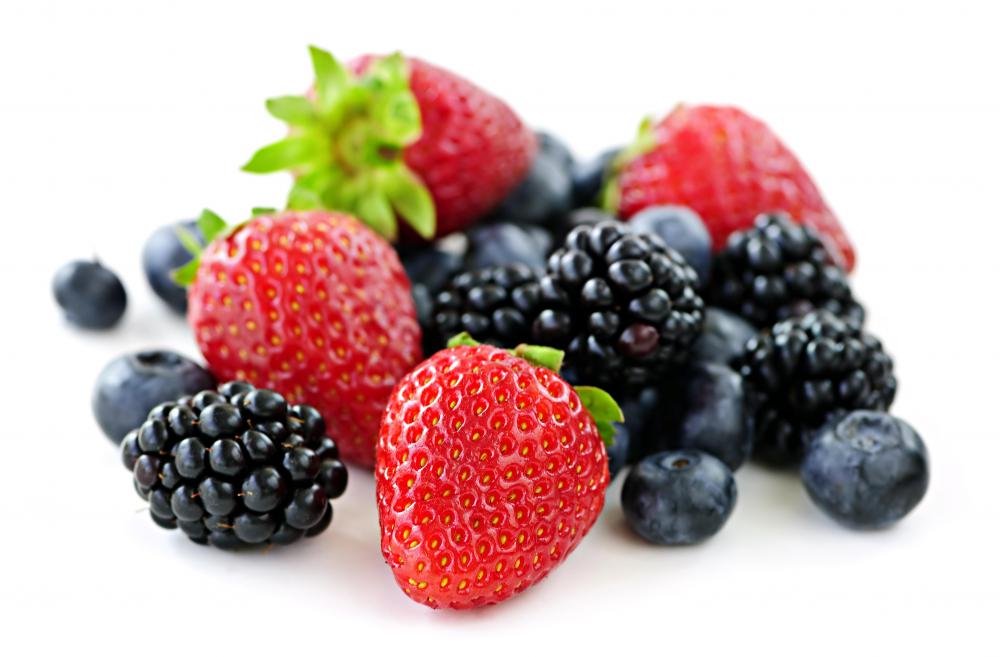 Thanks to hot houses, international trade, and the reverse seasons in the northern and southern hemisphere, fresh berries are available year round in many areas. Ripe berries should have strong coloring, a uniform size, and be free of any blemishes or mold. Frozen berries may be used for the tart filling, but tend to become mushy when thawed. To compensate for the extra juices of frozen berries, adding a bit more cornstarch to the recipe will help keep the tart from turning into a soggy, sloppy mess during baking.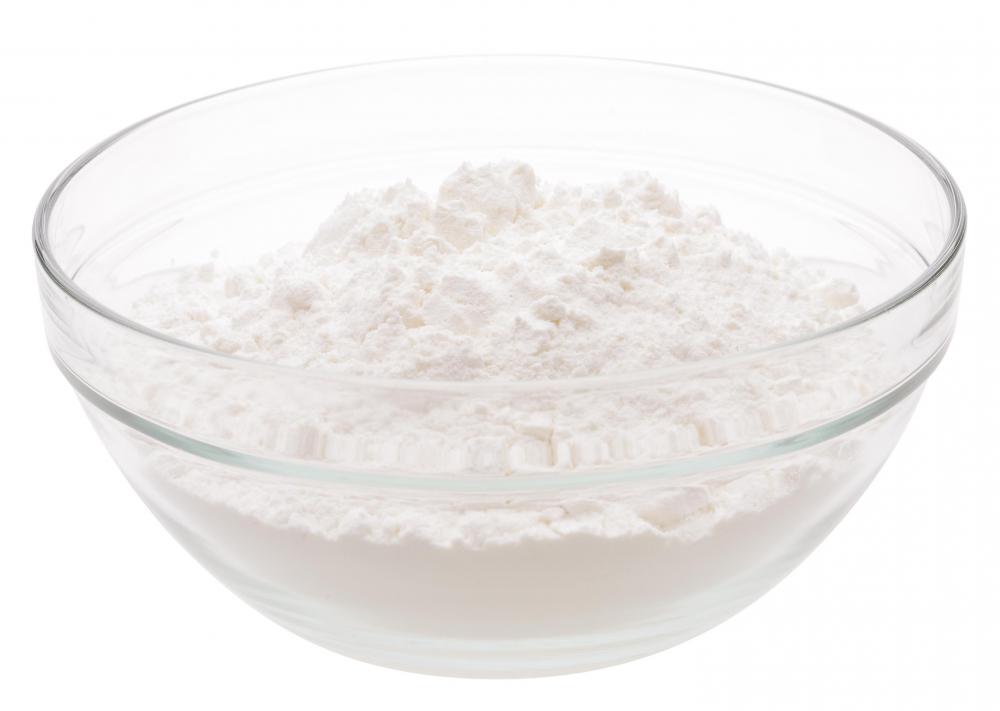 The choice of crust depends mostly on the type of berry tart being made. In addition to the basic short dough tart crust, cooks can use crushed chocolate or vanilla wafers, crushed graham crackers, unbaked cookie dough, or matzo meal to make the crust. Phyllo dough, puff pastry, or pre-made pie crusts are other options that may be found in the freezer section of most markets.
Adding items to the filling or by topping the finished berry tart with an interesting sauce, can enhance interest, texture, and zip to a recipe. Add-in options may include cream cheese, white or dark chocolate chips, or chocolate chunks. Apples or another type of fruit that holds its color and shape during cooking, as well as pecans or almonds, might be a nice contrast to the berries. Homemade whipped cream is almost always a hit as a berry tart topping. For something a little different, the tart could be topped with amaretto truffle sauce or ginger cream.
A large ceramic or metal, fluted tart pan, or a fluted single-serving tartlet pan, are good choices for formal or traditional berry tart presentations. For a more casual, rustic, or homey look, the crust can be formed by hand and baked in almost any glass baking dish. An extra-large berry tart may be created by baking individual quadrants of the tart separately. After baking and cooling, the quadrants of the tart are then assembled on a large serving tray. The resulting dessert looks like it was all baked at once, and no one is the wiser.