What Are the Best Tips for Backyard Privacy? (with pictures)
A backyard should be an oasis of calm and relaxation, which can be difficult if privacy is a concern. To increase backyard privacy, it is important to limit visual and auditory access to the area, which can be accomplished through a variety of strategies. Walls, high hedges, pergolas and curtains can all help reduce the visibility of a yard. Fountains, waterfalls, and wind chimes can also add to backyard privacy through ambient sound.
High garden walls are one of the most basic and permanent ways to provide privacy to an outdoor space. Walls may be constructed of bricks, plaster, wood, or even metal fencing. High walls can help keep out exterior noise, as well as providing privacy from nearby neighbors. To soften the look of a wall, consider planting climbing vines, such as honeysuckle or climbing roses, which will create a beautiful background to any exterior space. One downside to high walls is a potential decrease to sunlight exposure, which should be duly considered before any construction begins.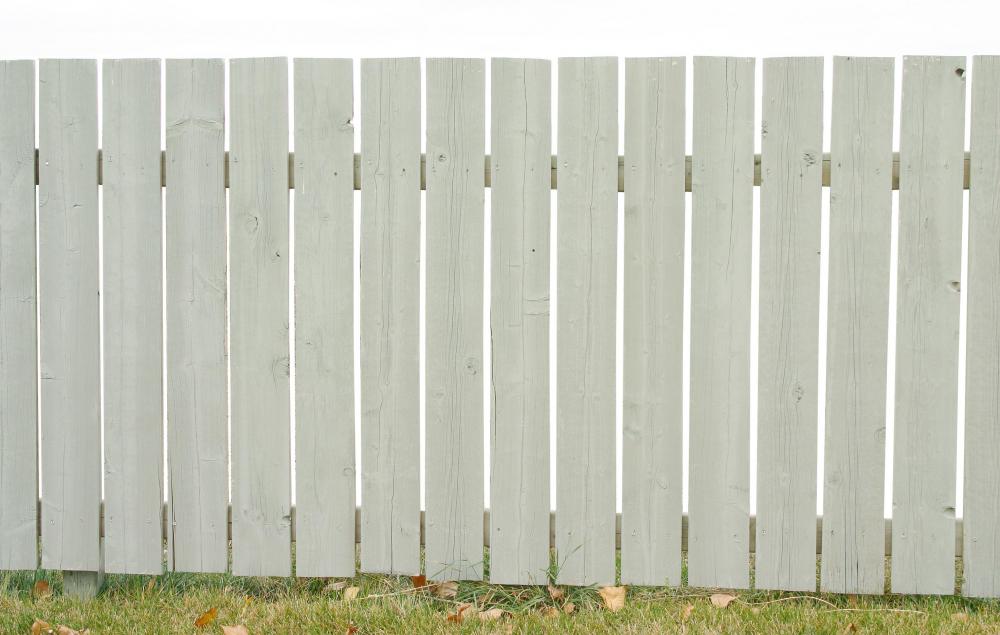 An alternative to walls, hedges provide visual and sound barriers in a green, natural way. Some varieties of shrubs can grow to be enormous, and may be useful in blocking views from nearby multi-story buildings. While hedges can be a more natural alternative to walls, some gardening ability is required to keep them thriving, as is regular trimming. Some popular species for hedges include yew, boxwood, and holly.
To create backyard privacy in a specific portion of the garden, consider building a pergola. These wooden structures are popular in many different landscaping styles, and can be constructed to suit nearly any size or shape. A roofed pergola can provide shade, as well as a lovely place to dine al fresco or simply relax outdoors. For additional privacy, climbing plants can be trained to run up the legs and roof of the structure, creating more shade and noise protection. Building a pergola can be an excellent do-it-yourself project, but there are also many prefabricated versions.
Another way to create shade, privacy, and enhance the look of a backyard is through curtains. Thin, breezy drapes can be hung from doorways or pergola frames to add color and movement to the yard, while also increasing backyard privacy. While linen and cotton make excellent summer drapes, all-weather fabric may be preferable for areas where weather is variable throughout the year.
In addition to blocking visible accessibility, backyard privacy can be created by the addition of ambient sound. A trickling fountain, cascading waterfall, or delicately ringing wind chime can reduce noise from streets and other buildings. In addition, the noise created by these useful items can also help keep outdoor conversations private, which can be very helpful in the event of nosy neighbors. Waterfalls can easily be incorporated into an existing pond with the use of a pump system and a large rocks; fountains and wind chimes are often found at garden centers or hardware stores.
Training climbing plants to grow up and over the pergola can add privacy.

High walls can be softened with climbing vines.

Fences can offer some backyard privacy.