What are the Best Seats on an Airplane in Coach?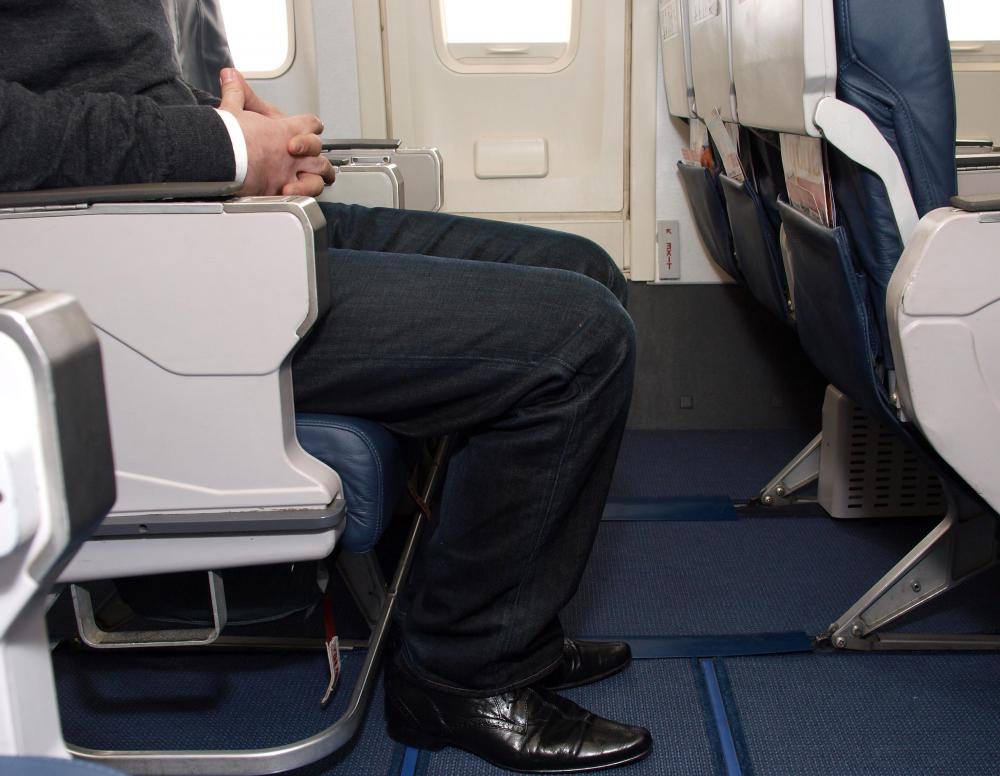 Since the earliest days of commercial airline travel, passengers have debated amongst themselves over the best seats on the airplane. Some argue that the best places to sit, excluding the first class section, are found on the reinforced bulkhead section over the wings. Others say the best seats are those closest to emergency exits or even restroom facilities. Some say the aisle seats provide easier access to exit doors and overhead compartments, while window seats provide a better view and only one competitor for the armrest.
Many travel safety experts suggest the best seats on an airplane are indeed those in the central bulkhead section near the emergency exits. Unlike other passenger rows, these sections are often compartmentalized into single seats. The bulkhead section of an airplane's fuselage is also heavily reinforced, which can improve a passenger's chances of surviving a crash significantly. A number of airlines have been known to offer a better fare price for those willing to sit in the bulkhead section. In exchange for having one of these seats, passengers in the bulkhead section must often agree to assist flight attendants with emergency door removal.
Some regular fliers may argue that it's better to sit close to the restroom facilities. There may be a number of compelling reasons for a passenger to seek out the airplane's restroom, but timing and logistics can mean everything. It can be difficult to negotiate the narrow seating area, especially when other row mates are asleep or uncooperative. Even in the main aisle, reaching the rear of the plane can be problematic during a meal or beverage service. For those who may need unfettered access to the facilities, the best seat on an airplane may be in the rear.
Some believe the best seats on an airplane are located in the tail section, since airplanes rarely back into the side of a mountain. While this may a theory more suited for a stand-up comic than a concerned passenger, there may actually be some real merit to it. The tail section may be the last to fill up, so a passenger looking for some privacy may not have to contend with unfamiliar seatmates. The general unpopularity of tail section seats could make them best for those who seek privacy while sleeping during long flights.
Sitting by the emergency exits are preferred by some because of the extra leg room.

Sitting towards the rear of an airplane is preferred by some since that area is the last to fill up.

Window seats on an airplane offer a better view.

Some fliers prefer the aisle seats when riding in coach because of easier access to exit doors and overhead compartments.

Some people choose their seats based on the chances of survival in the event of a crash.