What are the Best Open House Ideas?
Ultimately, the best open house ideas are the ones that will work to help get the home sold. Both the popularity and the effectiveness of open houses depend on the specific geographic area and the preferences of home buyers. With the popularity of the Internet, and the capability to include interior as well as exterior photographs of homes for buyers to look at, the number of open houses has dropped in some communities. However, many real estate professionals recommend an Internet home tour as well as an open house.
Allowing enough notice of an open house is extremely important, as even the best ideas for preparing the property aren't going to be effective if the people most likely to be interested in attending don't get word about the event in time. The best open house ideas in terms of advertising the event mean being both thoughtful and creative in reaching target buyers. Placing an "open house" sign on the lawn may result in attracting some potential home buyers driving around the neighborhood, but it's likely to result in more neighbors stopping by to better estimate the value of their own houses than in getting targeted traffic.
Placing an announcement in local real estate fliers and newspaper supplements is one of the best open house ideas because people who read these are usually looking to buy a home in the area. Typically, there is only room for one headline and a few lines describing the property for sale in these publications, so making sure to include all of the benefits that make the home stand out from the others is crucial. For example, when it comes to apartments for sale, top floor condominiums are usually in the highest demand, so homeowners with that type should include that information in their headline.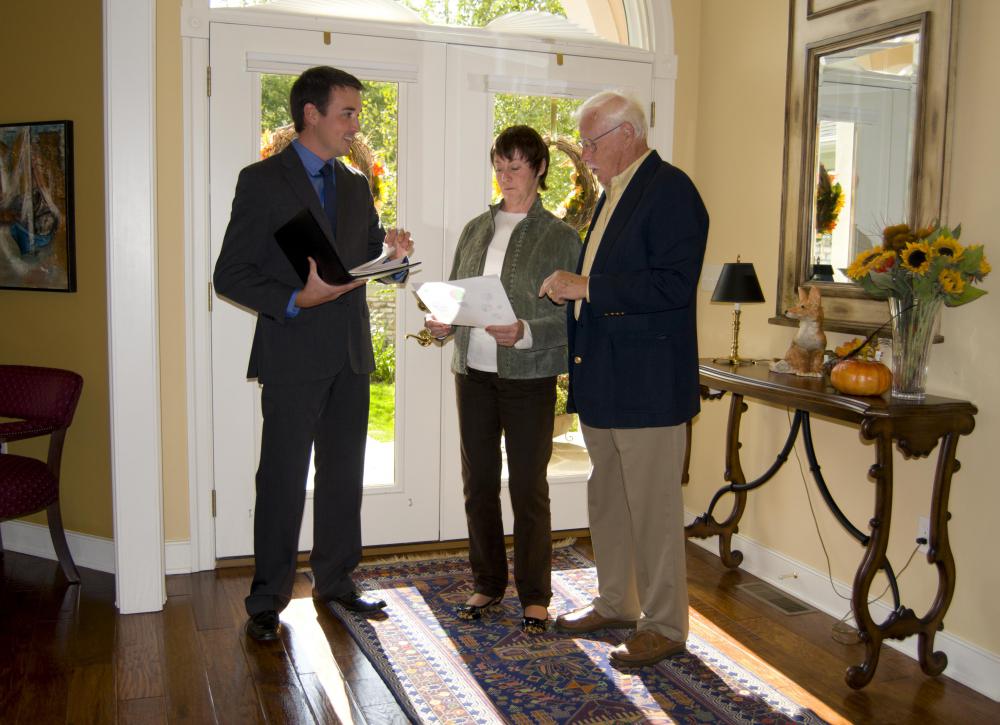 Properly preparing the listed property for the open house day should start with what is called curb appeal. Curb appeal means the property shows well right from its yard and exterior. In addition to making sure lawns, gardens and the building itself are well maintained, the best open house ideas for creating curb appeal include homey touches such as potted flowers or plants next to the entry door.
The home's interior should have all clutter and personal items such as family photographs removed and put into storage until moving day. Home buyers need to be able to imagine themselves living in the home they're considering purchasing; too many personal touches make this less likely to happen. Open house ideas to help inspire potential buyers to take an interest in the home include a neat, uncluttered appearance as well as no displeasing odors or anything that requires repair. Vases of fresh flowers placed in the rooms can give homes for sale both fragrance and a fresh look.